Louisiana's Crescent City has a lot to offer visitors besides the music it's famous for.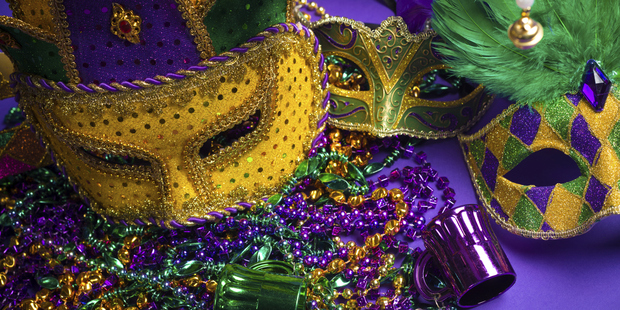 French Quarter bonuses
Although Bourbon St is the place to head for New Orleans' nightlife and people-watching, the smaller side streets tend to have better food. Also check out the Quarter's Jackson Square with its Andre Jackson statue taking pride of place among other architectural must-sees, the 18th-century Cabildo, St Louis Cathedral and the historic Presbytere.
Museum and music
The Ogden Museum of Southern Art and its paintings, photography and ceramics collections is in the Warehouse District, within walking distance of the French Quarter or you can go there by taxi. On Thursday nights, local musicians entertain while visitors check out the galleries.
And, of course, the Mardi Gras is legendary.
Popular parks
New Orleans' two largest parks, New Orleans City Park and Audubon Park are popular with families, walkers, runners and, in the case of Audubon, horse riders. Historic trees in New Orleans City Park felt the full force of Hurricane Katrina but residents united in a clean-up, adding walking and biking tracks and a lawn for concerts, plus reviving the children's attractions, Story Land and Carousel Gardens Amusement Park.
Insectarium
As well as the New Orleans' popular Audubon Nature Institute's Aquarium of the Americas, there's also the Insectarium and butterfly garden, America's largest museum dedicated to insects. If you're travelling with children, take them to Bug Appetit, a snack bar that uses insects as the main ingredient in dishes like Cajun crickets and chocolate "chirp" cookies.
Take to the streets
Browse the windows and decide what to buy from the fantastic selection of shops in Magazine St, a popular shopping spot with locals. You'll find trendy T-shirts, jewellery and pottery. When you've shopped until you've dropped, climb aboard a city streetcar. With fares around US$1.25, these landmark cars will keep even the tightest budget travellers happy. The two major lines are the green cars of the St Charles line and the red cars on the Canal St line.
CHECKLIST
Further information: See DiscoverAmerica.com for more on visiting New Orleans.