Sculpture on your doorstep, by Ben Crawford.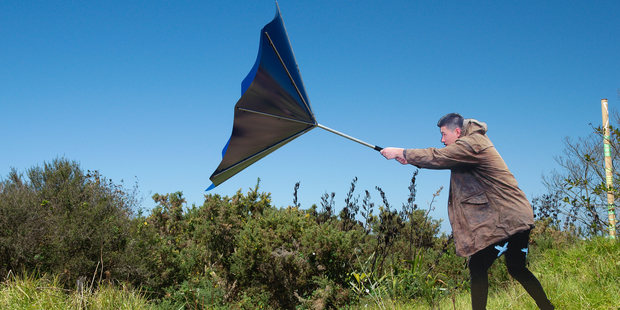 It's a great day for the race (the human race) as my car comes to a stop along the Te Atatu Peninsula. I'm unable to spot a single cloud in the sky and after forgetting my sunglasses, I'm etching cavernous like wrinkles into my forehead as I squint across the glistening Waitemata to the outline of the cityscape on the horizon.
I'm here to explore the Harbourview Sculpture Trail, a public art exhibition comprising 52 works installed along the Harbourview-Orangihina Walkway, a gentle path that weaves through native bush, along salt marshes and around man-made lakes, all just 15 minutes from the CBD.
I love sculpture trails because they make design accessible to everyone, from seasoned collectors through to children dipping their toes into the world of art for the first time. They are also a catalyst to discover new city suburbs, towns and regions that you may never have had a reason to explore before.
With a generous dollop of sunscreen I ventured around the trail, where the works of New Zealand's most talented, established and up-and-coming artists are intermittently displayed within the natural environment.
It's an easy amble with plenty of opportunities to pause and ponder the artworks.
The beauty of art lies in the eye of the beholder. A work that appeals to me may not even catch your eye, which is why a trail of this scale is so brilliant. I guarantee that you will find many pieces that you will love interspersed among the ones that you don't.
After 90 minutes of easy wandering, soaking up the views and taking in a different perspective of the city, I was back at my car, armed with a collection of new favourite artists and thought-provoking ideas.
If you've got the time, I suggest making a day of it. Pack a picnic to enjoy in the park after a morning of art appreciation then explore the other treasures Te Atatu has to offer.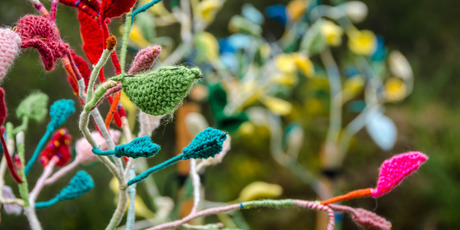 Ben's 10 favourite sculptures along the Harbourview Sculpture Trail
1. Points of View by Stuart Thomson
Like a kaleidoscope but with mirrors. Stuart Thomson invites you to peer through his telescope-like sculpture for many alternative perspectives on the
city's skyline.
2. Dawn of the Kotuku by Rutherford Primary School
Nine schools are exhibiting their artworks along the trail and judging by the creativity, the local art scene will be in fine shape for years to come.
3. Dawn by Doug Kennedy
Forged from Corten steel and steel pipe to create a beautiful weathered form, Doug Kennedy's Dawn frames the sun as it rises over the eastern horizon.
4. Whoa! by Jonathan Bowman
Watch out for this one because it gave me a fright. I actually thought a man was standing in the grass and battling with his umbrella.
5. In Unity We Put Our Trust by Simon Payton
I really like this installation that combines what you would expect to see on the bow of a waka with that of an early European ship.
6. Continuum by Russell Beck
These types of never-ending sculptures always mess with my brain. The striking yellow folds are site-specific, representing the nearby ponds.
7. Dawn Awakening by Tim Elliot
Peering out towards the rising sun, this work is eye-catching. I love the intricacy of the polycarbonate structure.
8. Void by Ramon Robertson
This is one of those pieces where you could draw many interpretations. I took it to represent how blind you can be to the immediate issues around you.
9. Beacon by Matthew Cowan
Beacon intentionally inverts all trig station norms by being upside-down and placed in the lowest area of the park.
10. Imp of the Perverse II by Donna Turtle Sarten.
The scale is the drawcard of this installation. As well as the iconic chair that has graced kitchens and smoko rooms around New Zealand for decades.


• Harbourview Sculpture Trail, Harbourview Peoples Park, Te Atatu Rd, Te Atatu Peninsula. Open daily 10am-6pm until March 30, $10 per adult, $5 per child or $25 for a family pass. For further details, maps and to buy tickets visit harbourviewsculpture.com.