Ben Crawford borrows design ideas from across the ditch to freshen up the home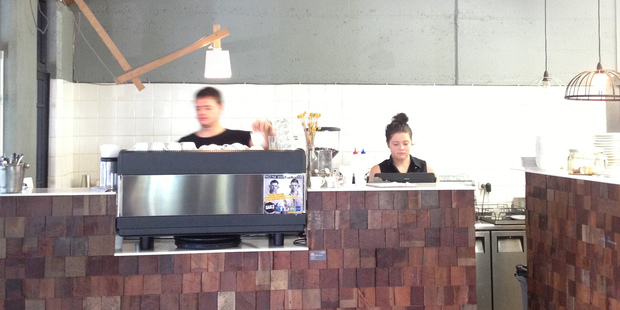 I don't know my neighbours. Sure, there have been friendly hellos in the shared corridors and a wave or two across the courtyard, but that's it. I'm sure it's a scenario older Kiwis find incomprehensible, especially since we live side-by-side in an apartment. I haven't even dropped by to borrow a cup of sugar, but that's because I barely bake, and besides, do neighbours still do that?
After many trips to Australia, I thought I knew everything there was to know about our mutual neighbour. Well that was until I visited Perth for the first time last week. It blew me away. I thought Western Australia was just filled with giant holes carved out of the rust-red earth. Wrong. What I found were stunning beaches, lush vineyards and a burgeoning design scene - from cafés and bars springing up in every unused alleyway to giant sculptures lining the motorways.
So, a little unfamiliar with neighbourly protocol, I just helped myself and borrowed these five ideas to share with you. Now, I really should pop next door and get to know my actual neighbours. Maybe cupcakes will do the trick?
1. The Timber Counter at Sails Too, Margaret River
This was my favourite find of the trip. The building's original jarrah rafters have been thinly sliced into wooden tiles to clad the counters in the Sails Too Cafe. The imperfect squares of varying depth and tone create amazing texture and it's an eye-catching feature you could easily replicate in your own home as the face of a kitchen island or as a floor-to-ceiling bedhead.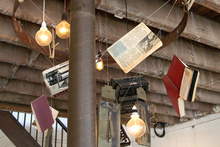 2. The Chandelier at Moore & Moore, Fremantle
Moore & Moore Cafe is filled to the brim with the pre-loved and rustic, befitting the historic status of the structure. One of the most memorable features was a chandelier made from books, ammunition cases and a typewriter. Have fun at home with this idea by dangling toy trucks, tractors and cars among a cluster of pendant lights in your son's bedroom.
3. Plywood Light Frames at Cheeky Monkey Brewery, Margaret River
Lights are suspended within giant plywood frames at the Cheeky Monkey Brewery. The building is on a massive scale so the idea wouldn't work exactly in a domestic space, but it can be adapted. Run a chunky slab of laminated plywood along your ceiling in the hallway, and then fix your lighting to it. Do the same above the dining table and kitchen island to provide continuity.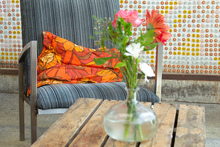 4. Bottle Top Mosaic at Little Creatures Brewery, Fremantle
I'm not usually a fan of mosaics or of using beer mementos for decorating, but at Little Creatures they have successfully combined both to design a striking feature wall made from thousands of bottle caps. Give it a crack at home to create a unique kitchen splash-back, but use lids from olive oil and other cooking-related bottles for a less louty vibe.
5. The Planted Exterior at Greenhouse, Perth
The entire Greenhouse cafe is encased by thousands of plants, creating a green oasis among the concrete CBD. Borrow this idea at a scale that suits you and your home. On the small end, build a vertical garden along a boundary fence or go the whole hog and completely cover your garage, turning a functional building into a talking point.


A winner's thoughs
The stress, the fatigue and the frustration of being dragged offsite for challenges have been flooding back while watching the new season of The Block NZ. This week we saw the teams reveal their spare bedrooms and Alice and Caleb took the win. We also got our first glimpse of the contestants' styles.
I like reno rookies Loz and Tom. Despite living without a roof, they dug in, learned fast and got the job done. Taking early risks and showcasing their personalities was great to see, ensuring they remain my dark horses.
Period-feature lovers Alisa and Koan executed a very slick room though it was a tad on the safe side. Meanwhile, brothers Pete and Andy are handy on the tools but lack finesse, even with extensive help from the Freedom staff.
Personally I wasn't a fan of Alice and Caleb's room, it felt a little mismatched, but I appreciated their use of colour and their punt with the council.
I hope they all enjoy a good sleep because this DIY marathon is only beginning as they move on to the kid's bedroom next week.