Ben Crawford is taken back to his childhood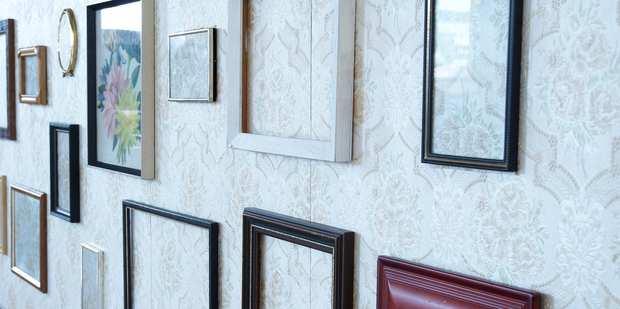 A pitstop at the Superloos, a snack at Subway or stocking up at the supermarket are the only reasons I've wanted to stop in Cambridge before. Now I have another - Sadie's Cafe.
This quirky wee gem is only a few months old and it's the dream of one man, Nigel Sutcliffe. The L-shaped interior is a veritable treasure trove of the pre-loved and found.
It's a collection curated with passion and expertly arranged, bringing together a diverse variety of styles. Walls are covered with framed photos, paintings and portraits, all merging towards the blue and grey tones that years of UV exposure produce, and armchairs and sofas, some threadbare, create intimate conversational zones.
Sadie's also has something an inner city cafe can only dream of - a large, sunny, private garden. Retro sun umbrellas last seen in the 70s once again stand proudly, shading a range of seating options. In true indoor-outdoor flow fashion, the garden walls are covered in the same recycled artworks as inside.
Nigel tells me a common question he gets from his customers is "Who is Sadie?" She was Nigel's nana and her place was somewhere he spent a lot of time growing up, providing a home away from home. That notion of a warm, welcoming environment where people want to spend time while out and about, was the key idea he wanted to replicate in his cafe.
Nigel took over a building that had slowly deteriorated over time. A lot of DIY was needed, as well as a big splash of Nigel's individual style, to realise his dream. With a philosophy that pokes the middle digit at anything new, he furnished the space entirely with used and found items, sourced from second-hand stores, recyclers and the dump, often jumping into piles of waste to rescue an item from destruction.
It takes skill and flair to pull together a cohesive, shabby-chic aesthetic, but Nigel says it's a style that comes naturally to him and he's been incredibly successful by sticking to what he knows. He has created a homely, lived-in vibe that customers want to return to again and again. Nana Sadie would be proud.
The magic of Nigel's design philosophy is virtually everyone will find something they recognise from their own past, immediately wrapping you in a homely blanket. Here are three things that made me feel at home, over and above Nigel's great hospitality and food.
Sun umbrellas
I'm just old enough to remember my parents popping up a few of these tassel-trimmed beauties on the beach when I was growing up. Admittedly, they didn't get too many outings in Southland, but spotting them again at Sadie's brought back a lot of happy childhood memories.
Track down some originals on TradeMe and bring a touch of retro cool into your backyard. There are always one or two listings up for grabs. Or check out Basil Bangs for a large range of vintage-inspired sunshades.
Garden artwork
It's not often you see traditional artwork in a garden.
I like it because the images Nigel has on display remind me of paintings Mum and Dad had on the walls at home when I was growing up. Plus, it's an original idea.
Try building your own frames from wood that's used elsewhere around your property; decking timber placed tread down would do the trick. Fix to a fence, then unleash your creative streak by painting a vista or splash of modernist colour in the window you've created.
A wall of frames
Family and memories turn a house into a home. Take inspiration from the service counter in Sadie's, where frames are cleverly organised in a disorganised manner, to create a wall of family photos in your home. If eclectic suits your home's vibe then hit the second-hand stores such as Junk and Disorderly in Northcote. Or apply a more uniform and modern look by buying a range of frames in the same style and colour. The Warehouse or Briscoes often have good ranges of basic frames, or try Framing Online and Factory Frames for off-the-shelf and custom solutions.
• Stop off at Sadie's Cafe, 1907 Hamilton Rd, Cambridge.