A ballet dancer in a past life, Debbie Stevens has now opened a space to display beautiful homewares. She tells us about what makes her jump for joy.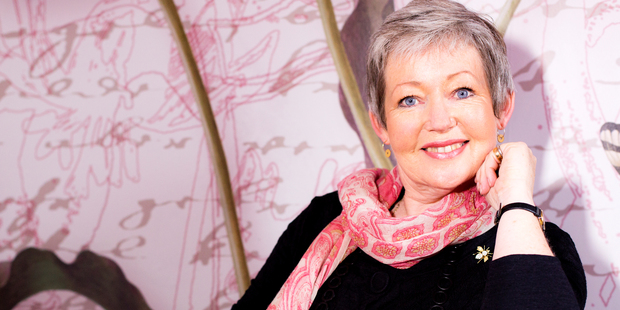 A former dancer with the Royal New Zealand Ballet, Debbie Stevens now runs home ideas hub Source Home + Object, a permanent exhibition space in Ellerslie for retailers and designers that focuses on homewares, design and gifts.
The idea is based on the European model of trade fairs and exhibition spaces, a permanent local take with current exhibitors including Bianca Lorenne, My French Interiors, Kio Kio, Babu, Nelson & Co, Mor Cosmetics, Heaven In Earth, Almond Tree Designs, Catherine David Designs, and more.
"Being surrounded by trinkets that give you a feeling of happiness and comfort is very calming and that's what a home should be - a comfortable haven from the outside world."
She tells us more about some of these favourite things.
10 FAVOURITE THINGS
1. Pip Studio "Love Birds" cup
Drinking tea out of a beautiful cup is a lovely experience, especially if the flavour is something you took special care choosing at a Laduree store in Paris. In saying that, my red "Love Birds" cup from my Pip Studio range makes any tea taste special.
2. Antique mirrors
Like the ones from My French Interiors. A mirror will always transform any room and we are lucky enough to have some beautiful examples displayed on the walls of our showroom at Source. The gold-framed antique mirror in our reception area was originally from a chateau in the Loire Valley in France.
3. Fragrance
Spraying on your favourite perfume each morning makes you feel like you can face the day, no matter what it might bring. Jo Malone Lime Basil & Mandarin does that for me.
4. Apple
My MacBook Pro is like an extension of my arm. It keeps me connected with the rest of the world; suppliers in Europe and family in Britain. I'm an absolute Apple fan and always travel with my iPhone and iPad.
5. Ribbons
Ribbons for tying up beautiful parcels. Even if the gift inside is just a token, decorating the parcel makes it become something really special. Early in my career I imported French ribbons and trims and I remain partial to their allure today - particularly those from ribbon company Heaven in Earth.
6. Interior design books
I'm a bit of a collector (some people might say hoarder) of interior design books and I have piles of them all over the house. They are an excellent source of inspiration for interesting display ideas in the showroom. One of my favourites is etc, written by Sibella Court.
7. Ballet costume quilt
The quilt I made while with the Royal New Zealand Ballet. It is made of scraps of fabric left over from costumes. Making the quilt filled in hours while on the bus touring.
8. Vintage brooch
The gold and diamond bee brooch left to me by my beloved mother. It was her favourite piece of jewellery and I always wear it to important meetings because it seems to bring me good fortune.
9. Bianca Lorenne silk-filled duvet inner
It's luxury to lie in bed covered with one of these quilts. I feel like Goldilocks because they are just the right weight; not too heavy and not too light.
10. The mural in the bathroom at work
It makes it a pleasure to visit the "Ladies Room". When I took over this building it was the one thing that I knew for sure I wanted. I was lucky Pacific Wall Coverings came on board and supplied it.