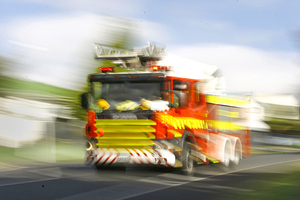 A modern kitchen design criticised as a fire risk has led to at least "four or five" callouts in Gisborne recently, the Fire Service says.
Firefighters were called to deal with a smouldering toaster in a kitchen last night.
It was in a cupboard with a slide-down door.
"This is a modern design feature that allows people to open the sliding door and pull the toaster out. The power point is also behind the sliding door, a Fire Service spokesman said.
"When people put the toaster away, the potential is there to slide the door down onto the toaster handle and re-engage it. This is the fourth or fifth time we have had to deal with an instance like this.
"We would urge people to make sure the power point is always switched off after using a domestic appliance like a toaster," he said.
- The Gisborne Herald