Enthusiasm may be low, but now's the time to get ready for some late summer crops, writes Justin Newcombe.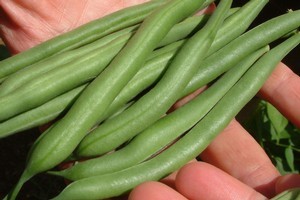 Once all the flurry and excitement of spring and early summer is over it is easy to get a little disillusioned with the garden; it gets too hot, too dry and just too hard to keep up with the watering and disease management. The fact that most of our hoses are now metered also means that watering large gardens can become expensive, even when you are observing correct "watering etiquette". I have to admit that after about mid-January I slip into a post- festive season demise and find it a challenge to keep my enthusiasm levels up. What I should do is take a leaf out of my neighbours' book and hook into the garden just before the sun goes down, but somehow by then I've been sabotaged by other familial demands.
With our longer summers though, the good news is that if you can show a little more strength of character than me, you can still be eating summer harvest come March. But that's only if you get cracking, now! Hard as it may seem mid-January is also a good time to start thinking about your autumn garden. A bit of planning now will see you reaping the benefits come early winter.
Take advantage of the Indian summer to sow more beans, lettuces, silverbeet, spring onions, baby beetroot and carrots. Your main challenge with these later crops will be ensuring they get adequate moisture (you may laugh bitterly now, but what if that promised long dry eventuates?) With the warmer temperatures, seedlings should take off at an impressive rate and hopefully provide you with a sound stopgap come late summer, when everything else starts to look apocalyptic.
Beans can be direct sown into your plot as can any root vegetables. Spring onions are best direct sown as well. Baby beets and carrots are quick maturing options at this time of year. Remember, both beets and carrots benefit from a little sand mixed into the bed at the time of planting. Be sure to have a deep, friable loam for the carrots, breaking up as many of the clods as possible so that you end up with a straighter end product. Good drainage is important but you must also keep the seeds continuously moist so they can germinate. Protect the patch from fierce midday sun with some shade cloth. Lettuces and silverbeet will generally prefer a bit of shade so plant on the shady side of bean frames or under other plants that can provide some shelter.
Consider sowing some of your autumn vege now also such as broccoli, cabbage, cauliflower, celery and leeks. It pays to get these crops sown while the weather is still warm so as to give them a good head start. Hold off on radishes, Chinese greens, coriander and mesclun though, as these plants will bolt in warmer temperatures and prefer cooler autumn weather.
If all this just seems too hard then don't forget your compost heap can always use a workout or you could start preparations for dealing with your tomato/courgette/cucumber glut. I can hear those chains rattling already.