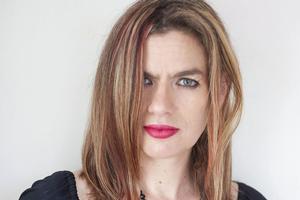 I hate DIY but I love that heroic DIY programme Grand Designs, where bonkers people take on bonkers building projects. Strangely, no matter how demented, their dwellings frequently seem quite reasonably priced compared with those in this country, where a friend of mine just spent a lazy couple of million renovating their villa.
Why is it so expensive to build a house in New Zealand? I live in a former factory-worker's cottage built about 100 years ago cheek by jowl with my neighbours, so this question doesn't irk me personally right now. But at my children's school there is a growing Nimby-ish reaction to the influx of children who come from apartments in the city; a sniffy "we don't want the likes of them" reaction. Get over it. Because the housing problem will vex us more and more, given the way Auckland keeps growing, and needs to keep growing, all those new punters have to doss somewhere.
It is wearily accepted that the cost of building here is much higher than in Australia or the United States, although weirdly the countless bureaucrats that look after such things tell me they don't keep comparative figures.
There are the obvious answers: the cost of land here is high because of our property addiction and the cost of labour is high because, Thai tilers notwithstanding, we're decadent rich people with minimum wages. Also, in the US there are economies of scale from building huge subdivisions of deeply ugly Desperate Housewives McMansions.
But other factors add expense here too.
The resource consent drama is supposed to be cheaper since the National Government did its "quick and dirty" change to simplify the law. But it is still vein-throbbingly painful. Building materials are also more expensive here. The biggest building supply company, Fletcher Building, was warned by the Commerce Commission several years ago about predatory pricing of cement.
Fletcher has more than half the cement market in this country. It is pretty much the only show in town in some categories, or as Fletcher puts it: "It holds a range of market leadership positions" in plasterboard, wallboard, roofing, insulation, aluminium, tiles, retailer Placemakers, concrete, aggregates, pipes, Formica laminates, steel, coating, reinforcing.
The Government's decision to spend $1 billion on fixing the leaky-homes disaster will be "mildly" positive for Fletcher, a company spokesman drawled ... What a bore. Fletcher made $154 million profit in the six months to the end of last year.
Who is to blame for the leaky-buildings fiasco is still not really clear. Take your pick as to why the rubbish untreated timber at the heart of the problem became so widely distributed. One theory is that the Green lobby was against the chemically treated timber and so kiln-dried timber became the norm.
Another school of thought says all the good timber got exported, leaving us with the dross. At the same time, building standards changed, allowing buildings to be built without an air cavity. Also, the councils started outsourcing the approvals process to third parties. You know the rest.
But moving on, it seems clear we have to start thinking differently about the way we live now. Oh sure, we can keep on building suburbs with standalone houses - but we just have to pay the price in higher rates, and transport delays and lack of services and crummy Desperate Housewives community spirit.
Instead, we could change the way we think about housing. Our "grand designs" need to be about medium-density housing which is reasonable to build. And we need to accept that people just like us will be living in them. Is that such a bonkers idea?
dhc@deborahhillcone.com