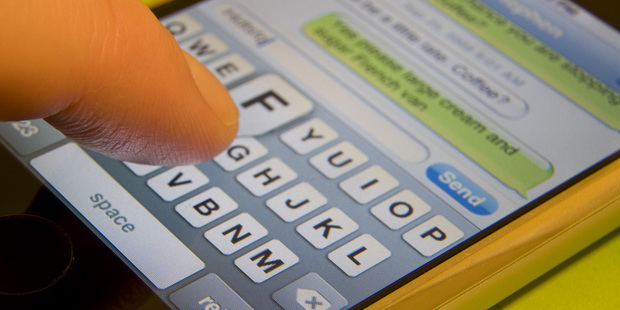 Before I begin, please keep in mind the person writing this is not as a high level technology expert trumpeting the latest, greatest and most awesome. Rather it is written by a practical, technology using, middle aged mother of six.
A business owner that is always looking for the freasy, (the free and easy). It is written by someone with significant experience researching, talking to and working with a multitude of people in a multitude of industries.
To introduce the topic of mobility when I speak at conferences, I ask this question. 'The world changed in 2007, what happened?'
Someone in the audience will always get it right. The iPhone of course is the answer. I believe that year is significant because it heralded the true beginning of mobility and the willingness of people to accept 'Cloud' services. Remember SaaS? It was a concept before it's time and didn't catch on. It was the old name for the Cloud - Software as a Service.
One of the individuals that got the correct answer was Des Crossley of Mouldem. His company does the graphics that go on rotationally moulded products. I'd like to share with you how Des runs Mouldem.
Mouldem is run as two businesses. Manufacturing in New Plymouth New Zealand, the other a small factory is Victoria Australia based. Both of 'his' offices are in his hand.
A tiny staff of four oversees the operations. Des covers NZ and International operation, his wife Tracey Australia. Two other staff members work in admin, overseeing the factory and problem solving.
Des believes in empowering. The two staff members have been schooled to run the business as if it were their own.
What makes Mouldem different is that almost every facet of his business is as I mentioned, in hand. No matter where Des is, he has immediate access to everything. All processes and systems are web-based from telecommunications to invoicing to quoting to payroll to financials. In other words he never has to wait for an emailed or phoned in answer.
Let's look at how they use their telecommunications in example.
Des is based in Australia with a good business plan on his smartphone. Plenty of bandwidth. Domestic business calls are made using the plentiful minutes provided. Outgoing long distance calls are made on his phone with Skype (VoIP - voice over internet). He has bought phone numbers from Skype so incoming calls from his Skype account are forwarded to his smartphone (when he is not online). Again this allows him to always be available to his customers, inexpensively.
Another example is how they have turned invoicing on its head, making their customers responsible for knowing when to pay and doing so. They hated producing end of month statements, stuffing envelopes and the chore of it.
So they decided to use the software FreshBooks. Mouldem's customers log into his system and manage/pay their own account. The software allows Des's team to see if a customer has viewed their online account and made payment. If not, it sends an invoice.
Using online technology isn't new to you or me. But when you take advantage of mobility; when you re-engineer your business processes around the ease, flexibility and technology this is what you gain:
• You put your office in your hand
• Freedom of movement
• Instant accessibility - all locations
• Lower fixed asset costs
• Lower operational costs - less staff, consumables, time
• Immediate customer service
Next week: the risks and rewards of running your own business