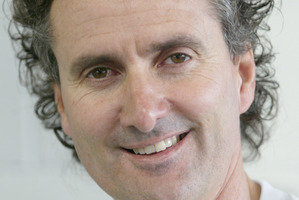 He's raised that distinctive crooked finger to send the game's finest batsmen on their way but Brent "Billy" Bowden has had it lowered by the International Cricket Council.
From Brisbane to Barbados to Bangalore, the 50-year-old Aucklander has been a perennial figure on the world circuit for 15 years. Now the ICC have red-carded Bowden, and controversial Pakistani Asad Rauf, from its elite umpiring panel for 2013-14.
Form, they say, was the sole criteria in their judgments.
On Rauf was added the line that his dumping from the recent Champions Trophy, while under police investigation over alleged spot fixing in the Indian Premier League, had nothing to do with his axing.
Bowden has stood in 75 tests, 181 ODIs and 19 T20s. For years, his eccentricities could irritate. Umpires were meant to make decisions discreetly, away from the spotlight.
Bowden is different. From his up, up and away arm movements to signal a six to the grand sweep of his arm to confirm a four, to his finger raising, he has been an original. But the core point is his ability to make correct decisions more than most.
About 25 years ago, before the Decision Review System and the modern super close scrutiny from the phalanx of television cameras, India's leading umpire privately confessed during a New Zealand tour that if he got three decisions wrong in a day's play that was not bad going. Those were the years of three or four screamed appeals over upon over for bat/pad or lbw decisions with a ring of close catchers. Get just one wrong and he figured he'd had a blinder.
No umpire is totally immune to the clanger. Television, and the ICC's refusal to allow umpires to use the Decision Review System - they do so at the teams' behest - has done them no favours.
At times they have been left standing in the middle looking for a hole to climb into as the crowds, and anyone sitting in front of a television around the globe, knows he's made a boo boo.
Bowden is no fool, and a good umpire to boot. New Zealand audiences don't see enough of him to make a valid assessment on whether his skills, his eyesight, are as good as ever.
He might, in a quiet private moment, look at some of those who have retained their places on the 12-man panel and shake his head at yesterday's decision. He'd have a point, too.
Can he bounce back? Difficult, but not impossible. Four of the panel are older than him, which on its own doesn't mean much. Would he want to? Only Bowden knows that, and right now he's not saying.