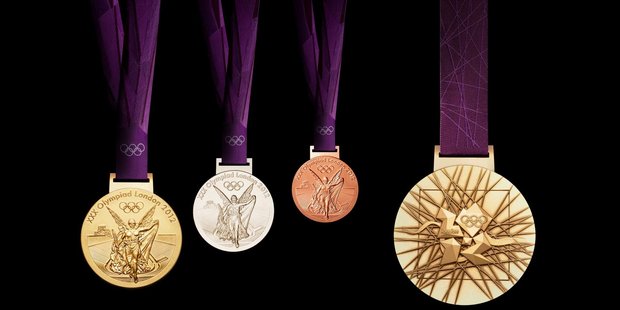 It began before Christmas and ended last Monday, with the relevant number being 185.
Now that the battle to win selection in New Zealand's Olympic team is over, it's about looking ahead to the 19 days of competition in London - including soccer matches, which begin before the opening ceremony on July 27 and a day of ranking for archers at Lord's cricket ground - which the whole show is about.
Some numbers. The 185 athletes form New Zealand's largest selected team for an Olympics. At Beijing four years ago, 182 were chosen, and three replacements added later.
Time was when the entire Olympic team would be named on one day. It sounds odd now, but back then it was accompanied by a spot of pomp and drum rolling all round.
Now sections are chosen and announced at a time more relevant to their qualifying periods. It also offers the chance for sports which might otherwise get buried under an avalanche of publicity for the higher-profile activities to have a brief opportunity in the spotlight.
New Zealand have athletes in 16 sports - allowing for two disciplines in equestrian, eventing and dressage, and four under the cycling umbrella, road, track, mountainbike and BMX.
Soccer, to these eyes a marginal Olympic sport at best, has the largest contingent in terms of numbers, two squads of 18; hockey has 32, two groups of 16; while rowing, the strong tip to be New Zealand's most fruitful sport in London, has 26 on the waters of Dorney Lake in Eton.
There is one first: women's boxing is making its Olympic bow and Indian-born flyweight Siona Fernandes and Alexis Pritchard, the Cape Town-born lightweight, will be donning the silver fern.
Among the questions to be pondered before competition begins, is how many medals New Zealand will bring home? You won't get any official predictions on that.
Ever since the government funding agency, then called Sparc, came out with a seriously inflated figure, and fell well short, in Melbourne at the Commonwealth Games six years ago, you won't find anyone shouting out numbers.
However, the New Zealand Olympic Committee has set its sights on 10.
That would bring the New Zealand century of medals - including Annelise Coberger's Winter Games silver in the slalom at Albertville, France, in 1992.
As an Olympics approaches, excitement grows. With that comes often outlandish talk on medal chances. Athletes who six months out might be rated a possibility to do well morph into having one foot on the podium.
This is not a line of thinking unique to New Zealand. Take the BBC, whose panel of Olympic experts came up with 95 British medals to be won at "their" Games. That includes 27 gold, and is about double what their own sports funding organisation, people whose business it is to know these things, believes can be won.
History can teach us about keeping feet planted on such matters.
At Beijing four years ago New Zealand won nine medals; four years earlier in Athens it was five, one more than Sydney in 2000. You need to go back to Barcelona in 1992 for the last time New Zealand reached double figures, with 10.
So it's do-able, if far from a given. And it'll be fun watching them try.