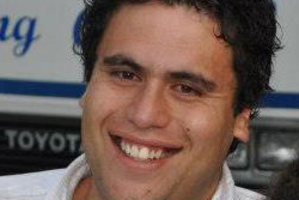 An army trainee died when a vehicle he was travelling in crashed with an "almighty bang" into a power pole near Dargaville on Friday night.
Arnie Neho, a student from Whangarei, was one of five in a Mazda Premacy station wagon which splintered as it hit the concrete power pole. Online tributes were pouring in last night for Neho, who played for the Onerahi Rugby Club.
The other passengers were also injured, one critically, when the car came off the road as it rounded a corner in rural Te Kopuru about 11.30pm.
Pouto Rd resident Brian Gribble said the fuse box in his house blew up when the power pole went down outside his property. "I saw the fire brigade arrive and a car at the bottom of the section with the lamp post down and wires across the road and kids screaming."
The car shattered the pole into five or six pieces, causing a power outage to nearby properties.
Clara Tito, who lives in the house opposite the crash, had just gone to bed when she heard "an almighty bang" before all the lights went out at her house.
Firefighters had to wait about 5 minutes for lines company Northpower to turn the electricity off so they could free the passengers.