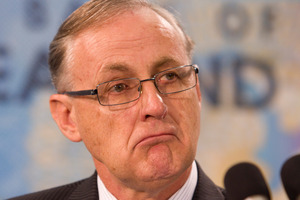 The World Trade Organisation could be a global oversight body to improve international practices for foreign exchange as the unorthodox monetary policies in the world's biggest economies create market uncertainty, says Reserve Bank Governor Alan Bollard.
Central banks that had embarked on quantitative easing had "clearly been having an effect on capital flows and exchange rates in other countries", including New Zealand where the dollar had stayed persistently high since the 2008 global financial crisis, Bollard said.
"There must be ways we could incentivise better exchange rate practices in countries and put boundaries on acceptable behaviour."
Bollard also floated the idea of the WTO as a potential supervisor to "look at the economic conditions and exchange rate behaviour" to improve the global currency framework.
Bollard has said the New Zealand dollar is unsustainably high given the country's current account deficit.