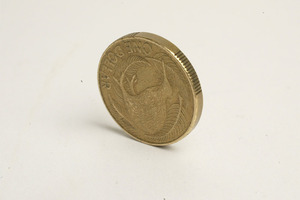 The New Zealand dollar held near a seven week high as European leaders agreed to increase their efforts to boost the region's growth, even as German Chancellor Angela Merkel resists calls for euro-zone bonds.
The New Zealand dollar was little changed on 78.90 US cents just before 8am from 78.95 cents at the close of trading in New York on Friday. The trade weighted index was largely unchanged on 71.80 from 71.75.
At a summit in Rome over the weekend, Merkel, Italian Prime Minister Mario Monti, French President Francois Hollande and Spanish Prime Minister Mariano Rajoy agreed to lobby for a European Union growth plan worth up to 130 billion euros as leaders search to find a way out of the three year crisis.
Merkel, leader of the region's largest economy, continues to fight calls for rescue funds to be used to buy bonds of troubled nations.
Merkel is under pressure to do more to stem the crisis after a Group of 20 nations summit in Mexico last week, where talks were dominated by Europe's woes.
"The chances are we are going to see a lot of political posturing this week," said Stuart Ive, currency strategists at HiFX. "The details of the package, as per usual with the union, are lacking."
"The New Zealand dollar will be headline-driven because there is no significant local data - we will probably travel sideways until there is some significant news out of Europe," he said.
Ive predicts the kiwi will trade in a range of 78.40 US cents to 80 cents this week.
Germans have the lowest support for the euro among four key European economies, according to a poll conducted by Ifop-Fiducial and published in four European newspapers on Saturday. It found 39 per cent of Germans favour leaving the euro, versus 28 per cent of Italians, 26 per cent of French and 24 per cent of Spaniards.
The US has plenty of data due this week, with home sales statistics set for release today, followed by consumer confidence tomorrow and durable goods orders on Wednesday. The latest statistics on gross domestic product and jobless claims are out on Thursday.
The New Zealand dollar rose to 78.49 Australian cents from 78.35 cents. It was little changed on 62.87 euro cents from 62.76 cents and largely unchanged on 50.60 British pence from 50.69 pence. The kiwi climbed to 63.44 yen from 63.52 yen.