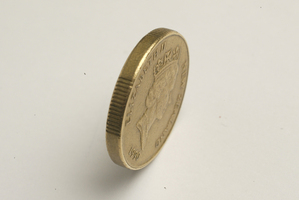 The New Zealand dollar rose more than half a US cent overnight after government figures showed the most Americans since January filed for an unemployment benefit last week, while Australian job numbers grew more than forecast in March.
The kiwi gained to 82.67 US cents at 8am from 81.95 cents yesterday at 5pm. It rose to 79.20 Australian cents from 78.97 cents yesterday.
Investors eschewed the greenback after the number of people in the US filing for an unemployment benefit increased by 13,000 in the week ended April 7 to 380,000, according to the US Labor department. The median forecast in a Bloomberg survey was for 355,000.
The weaker US data helped support speculation the Federal Reserve will embark on another round of quantitative easing. Two of the Federal Reserve's top policy makers, Janet Yellen and William C. Dudley, have endorsed the central bank's 'highly accommodative' policy, which has been boosting demand for high-yielding currencies such as the kiwi.
"The Fed Reserve is trying to downplay the expectations of the market - they need low rates," said Alex Sinton, senior dealer at ANZ New Zealand. "I truly believe they won't run all the way till 2014."
Sinton said "it will be hard for the New Zealand dollar to hit 83 US cents today."
At the Fed's March meeting, policy makers said it will hold off increasing monetary accommodation unless the US economy falters or prices rise at a slower rate. In January, it affirmed its pledge to keep rates near zero per cent until at least the end of 2014.
The US data came after Australian government figures showed number of people employed in Australia rose by 44,000 last month, beating a forecast gain of 6,500.
"The strong Aussie employment numbers lit things off," Sinton said "We've seen a broad pick up in market sentiment through the day, particularly since the opening of the US session."
In China, New Zealand's second-largest trading partner, first quarter gross domestic product released today is expected to show its economy grew 8.4 per cent from a year earlier, after expanding 8.9 per cent in the previous quarter.
The New Zealand dollar rose to 62.85 euro cents from 62.39 cents at 5pm yesterday and climbed to 51.79 British pence from 51.42 pence. The kiwi rose to 66.8 yen from 66.35 yen.
The trade weighted index increased to 73.49 from 73.05.