The peak cruise season may be over but it's never too early to start thinking ahead, writes Jennifer Ennion.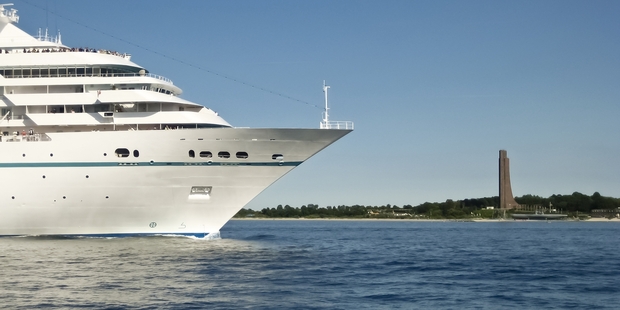 If you're a first-time cruiser, take heed of these on-board tips before you leave ...
1: Pick the right ship for you by doing plenty of research. You don't want to be the only under-40 on a shipload of over-70s - or the only 50-year-old on a schoolies trip.
2: Pack motion-sickness medication, even if you've never been sick on a boat; ocean crossings on ships can be rough. Good brands are Kwells and Travacalm, and ginger tablets also work.
3: Book your shore excursions before you leave home so there is no chance of missing out on that vineyard tour.
4: Avoid cabin fever by reserving a room with a view. They will cost more than those deep in the bowels of the ship but you'll appreciate it.
5: Medication for diarrhoea, such as Imodium, is something every traveller should have on hand: you never know when a stomach bug will spread.
It may seem overly cautious but use the anti-bacterial handwash provided on the decks.
6: If you want a beauty or spa treatment, book early. Times are reserved quickly by those in the know.
7: Pack light: the wardrobe in your room can get crowded with a large suitcase. On that note, take a little black dress or good suit for formal nights.
8: At dinner, some restaurants will have two sitting sessions, usually around 6.30pm and 8.30pm. Reserve your preference early.
9: If you want to keep up your exercise routine, rise early to make the most of a quiet ship.
10: Last but not least, get the drill on extra charges - everything from how much you're expected to tip the crew to Wi-Fi charges (which are expensive at sea), and which restaurants have extra charges.
- AAP