Judge freezes property after informants claim couple ran university assignment ghost-writing service.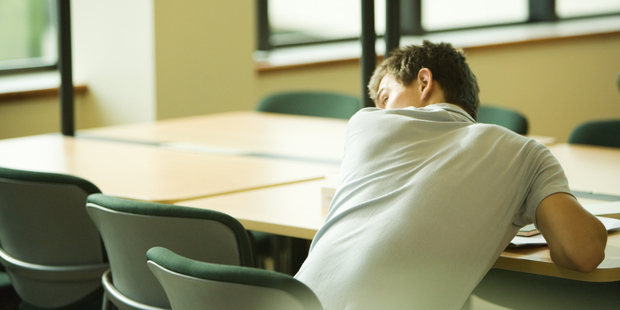 More than $1.1 million was paid to an Auckland couple under investigation for running an alleged cheating service for university assignments.
The details of the 538 payments over seven years are revealed in a High Court judgment to freeze eight properties owned by Steven Quan Li and his wife Fan Yang, who are linked to three companies which allegedly hired "ghost writers" to complete assignments for paying students.
No criminal charges have been laid after the New Zealand Qualifications Authority and police launched an inquiry into Assignment 4U last May and the couple's lawyer David Jones, QC, said the inadequate evidence gathered so far can only give rise to suspicion.
However, Justice Sarah Katz ruled there were reasonable grounds to believe a significant criminal activity had been committed from which Mr Li and Ms Yang had unlawfully benefited.
Temporary restraining orders were granted over the eight properties under the Criminal Proceeds Recovery Act, but a future hearing would determine whether cheating services had been provided, on the balance of probabilities, and if the properties would be forfeited.
The NZQA was tipped off in February last year that a website called Assignment4U.com, run by Ateama Ltd, was selling assignments to Chinese students. An informant who claimed to be a "ghost writer" paid to complete assignments for students also contacted the NZQA and an investigation began.
As part of the restraining application, the Commissioner of Police alleged Mr Li and Ms Yang were involved in providing cheating services for Asian students since 2006 through three different companies - Assignment 4U Consultant Ltd, Atan Ltd and Ateama Ltd.
The police executed search warrants at several addresses linked to the website but found computers and servers had been removed. They were later found at Mr Li's accountancy business.
"The preliminary forensic review of a hard drive located identified numerous references to assignments on the hard drives but references had been deleted and overwritten and cannot now be restored," the police submitted to Justice Katz.
Mr Jones told the court the business conducted by Assignment 4U included second-hand textbook trading, tutoring, assignment proofreading services and article translation services - which was not criminal activity.
The police have had ample opportunity to establish the so-called cheating services but had failed to provide any proof of the alleged large-scale operation, said Mr Jones.
Justice Katz said whether a cheating service was provided was not an issue for her. She was satisfied there was reasonable grounds to grant the restraining orders.