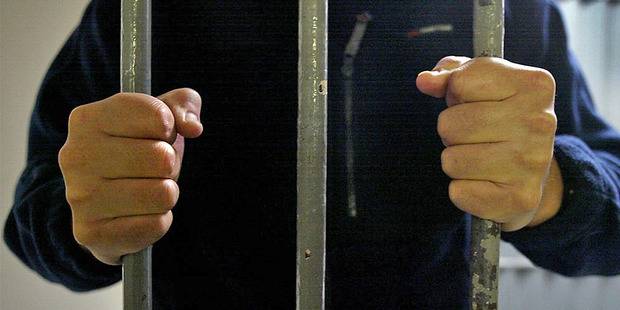 "God-fearing" Simon Gittany was jailed for at least 18 years yesterday for throwing his fiancee off a 15th-floor balcony - and announced through his lawyer that he intends to appeal.
Justice Lucy McCallum said Lisa Harnum, 31, must have been "in a state of complete terror" as Gittany dragged her into their luxury Sydney apartment, before knocking her unconscious and "unloading" her over the balcony "in a state of rage".
The 40-year-old stared straight ahead as McCallum sentenced him to a maximum of 26 years. His new girlfriend, Rachelle Louise, who mounted a bizarre protest outside his sentencing hearing last week, was not in court. She has been signed up by Australia's Channel Seven for a reported A$150,000 ($162,728), as has Canadian-born Harnum's mother, Joan.
The deal leaves Seven with a scheduling challenge, as it plans to run its exclusive interview with convicted drug smuggler Schapelle Corby on its Sunday Night programme. The second instalments of two-part interviews with Louise and Joan Harnum are also due to run then.
Gittany's trial was full of drama, and yesterday was no different. His family marched out after one of his sisters was ejected from court for yelling: "In the name of Jesus Christ, he won't be doing any of that time." As he was taken away, a woman in the public gallery shouted: "Off the balcony you go".
The judge said that while she did not believe the murder was premeditated, "it was facilitated by a sense of ownership and a lack of any true respect for the autonomy of the woman he claimed to love". The court heard that Gittany, who killed his fiancee after discovering she was planning to leave him, was pathologically jealous and possessive.
Character references portrayed him as kind, gentle, generous and caring. But they ignored his previous crimes, which included drug dealing and, in 1994, biting off part of a policeman's ear in what the judge called a "sickening", rage-fuelled attack with a "troubling resonance" with Harnum's murder.
She noted that Gittany - who described himself in court as "a God-fearing Christian" - had shown no remorse, and she said rehabilitation appeared to be "an arid prospect".
In her interview last Sunday, Louise accused the media of "trying to make Simon look like a predator". It was not clear whether Gittany plans to appeal against his conviction or sentence.