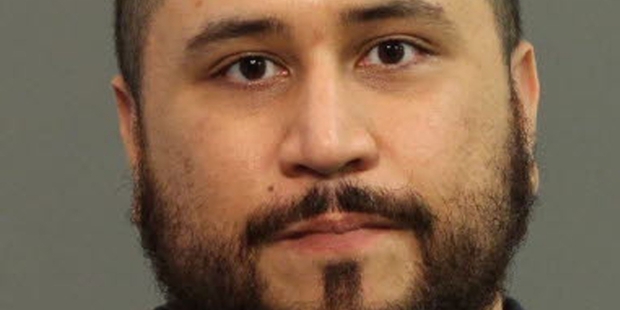 George Zimmerman, the man acquitted of fatally shooting unarmed black teenager Trayvon Martin this year, was charged with assault after his girlfriend called police to the Apopka, Florida, home where they were living and claimed he pointed a shotgun at her during an argument.
Samantha Scheibe called emergency services to say that Zimmerman had smashed a glass table, threatened her with a shotgun and ultimately pushed her out of the house, according to an arrest report.
After pushing her out, Zimmerman barricaded the door with furniture and refused to leave, saying he would talk to police by phone, authorities said.
The arrest was the latest legal problem for Zimmerman since he was acquitted in July of criminal charges in the fatal shooting of Martin.
The case sparked accusations that Zimmerman had racially profiled Martin and led to nationwide debates.
"You point your gun at my fricking face," Scheibe is heard telling Zimmerman on an emergency call. "Get out of my house. Do not push me out of my house. Please get out of my house."
Seconds later, she told the dispatcher, "You kidding me? He pushed me out of my house and locked me out ... He knows how to do this. He knows how to play this game."
Moments later, Zimmerman called emergency services from inside the barricaded house to tell his side of the story. "I have a girlfriend, who for lack of a better word, has gone crazy on me," he said.
Zimmerman then said he never pulled a gun on his girlfriend, and that it was Scheibe who smashed a table at the home they shared. He also told the dispatcher that Scheibe was pregnant with their child and that she had decided she would raise the child on her own.
When Zimmerman started to leave, "she got mad".
Seminole County Sheriff's Office Deputy Chief Dennis Lemma said Scheibe wasn't pregnant.
He said deputies used a key from Scheibe to unlock the door and push through the barricade.
"She was very concerned for her own safety especially having the weapon pointed at her and then being pushed out," he said.
Lemma says Zimmerman was compliant and unarmed when deputies came to the house.
"The easiest way to describe it is rather passive. Clearly, he's had the opportunity to encounter situations similar to this in the past."
Zimmerman was charged with domestic aggravated assault with a weapon, domestic battery and criminal mischief. He was to appear in court today. He will be housed in a single-person cell and guards will check him hourly, Lemma said.
Twitter: Taking aim
@michelleisawolf: In fairness to George Zimmerman, the justice system did sort of give him the impression he was above the law.
@daveweigel: This George Zimmerman update is just Florida reclaiming its natural place in Weird News from Toronto.
@HayesBrown: I feel a great disturbance in the Force. As if some idiot was arrested for another "distubrance''.
@juliaioffe: George Zimmerman's girlfriend must have been really aggressive.
@TeaPartyCat: BREAKING: George
Zimmerman arrested for something less outrageous than murdering a teenager armed with nothing but Skittles.
@JuddLegum: Keep in mind, Zimmerman's entire defense was based on the fact that he was peaceful, was sucker punched by Trayvon.
@tcarmody: It's almost as if George Zimmerman were an irrational, habitually violent man with a dangerous sense of entitled rage.
@AdamWeinstein: The only thing that can stop a George Zimmerman with a gun is a set of duly appointed public law enforcement officials that do their jobs.
- AP