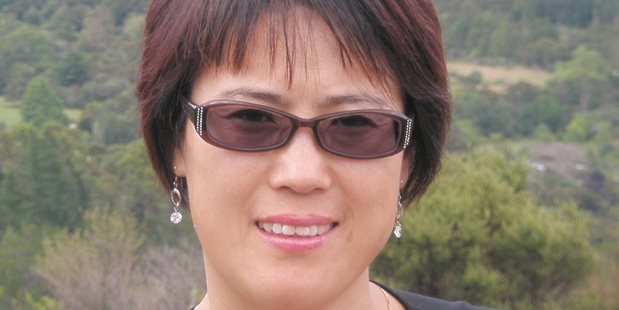 The killer of a Wellington mother-of-two may have worn a disguise to gain access to her house, police say.
Rongmei Fan, known as Mei, was brutally attacked in her Miramar home last Friday, hours after dropping her children off to school. Her body was discovered by a friend two days later.
Now police are investigating whether her killer used a disguise to conceal their identity.
They have asked neighbours and residents in the suburb to check for unusual items, particularly clothing or things which could be used as a disguise.
"As we build a picture of what has happened, we are turning our minds to the possibility the killer may have discarded clothing or items worn as part of a disguise to commit this crime," said Detective Senior Sergeant John van den Heuvel.
A specialist police search team have been scouring the area for any sign of such a disguise. They are among a 40-strong team of police experts, including investigators and forensics, working on the murder case, which has been dubbed Operation Brussels.
However, Mr van den Heuvel also asked the public for help.
"We are appealing for local residents to check their properties and contact police if they find anything unusual," he said.
"A disguise could include clothing, wigs, hats, glasses, footwear or gloves."
And because police are unsure how the killer entered and left the area the disguise could have been dumped far from the scene.
"We are not discounting that the killer may be on foot, bike or car so items could be found over a wide area," Mr van den Heuvel said.
Ms Fan was killed on November 8, sometime after she was last seen dropping her children off at Miramar Central School, police believe.
It is thought she took a short route from her Brussels St property to the school, along Park Rd, between 8.30am and 9am.
The 37-year-old died from multiple injuries consistent with a violent attack, Mr van den Heuvel said earlier this week.
"It is clear that this was a brutal and vicious attack that has taken the life of a young mother," he said.
A 58-year-old Strathmore Park man, who knew Ms Fan, was arrested for breaching a protection order against her.
He appeared in the Wellington District Court this week and was released on bail. The man was granted interim name suppression until his next court appearance next month.
A court charge sheet said the man had allegedly sent the woman correspondence sometime between Thursday and Sunday.
Anyone who discovers out of place or unusual items is asked to contact Wellington police on 04 381 2000.
- APNZ