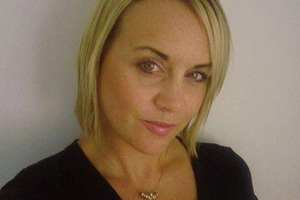 Murdered woman Rae Portman was mixed up in a "man's world" she should have stayed out of, a High Court jury heard today.
The jury in the trial of two men charged in relation to the kidnapping and murder of the 33-year-old have been shown a police interview with one of the accused.
The jury today began watching an almost six-hour police interview with Paraire Te Awa recorded in September 2012.
Te Awa, known as 'Friday', has been charged with the murder and kidnap of Ms Portman.
Dean Michael Addison faces a charge of kidnap and two drugs offences. Both have both pleaded not guilty.
In the interview, recorded at Ngaruawahia police station, Te Awa told police that he'd heard that Ms Portman was involved in drugs.
"Words that were mentioned were that she was in a man's world that she shouldn't be in, and she should get the f*** out of it," he said.
"Everyone beat her up for it and s*** on her for it."
Te Awa said he wasn't involved in that world himself, and the people she associated with "just weren't my cup of tea".
His involvement with Ms Portman was "minute" and he didn't even know her last name.
He had helped her out once by going with Addison to pick up her car after she'd "gotten a hiding from her boyfriend," he said.
"I got told to stay away from her because of the lifestyle she lived. It wasn't a healthy one. It wasn't a safe one."
When asked what sort of person she was, Te Awa described her as a "fighter".
"She was a person who had to fight every day just to breathe."
Te Awa was asked to describe in detail the last time he saw her, when she had brought a silver car to Addison's workshop in Hamilton to have some work done.
Her demeanour that day was happy, he said. "She was all good. Smiling, laughing away there."
Men had come looking for her since that time, he said.
Te Awa told police he saw Addison "like a big brother".
Addison and his wife had given him a place to stay in Hamilton next to their workshop. "Without him I wouldn't be where I am, standing on my own two feet," he said.
But he said he was concerned that he had not heard from them for several months. "Why has he shut himself off from me, have I done something wrong?"
The trial in the High Court in Auckland began two weeks ago, and is expected to continue for at least another week.
- APNZ