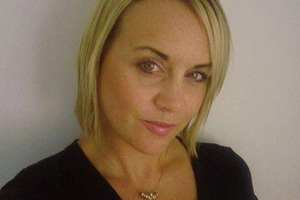 A man accused in relation to the kidnap and murder of a Hamilton woman in 2012 did not know she had been killed, a court has heard.
Dean Michael Addison had ordered Rae Portman, 33, be "taught a lesson" over a drug deal between the pair, but thought she would be kidnapped and left somewhere as a message to leave him alone, the Crown alleges.
The High Court trial against Addison and his co-accused Paraire Te Awa, known as 'Friday', began this morning in Auckland.
Addison faces a charge of kidnap as well as two drugs charges, while Te Awa has been charged with kidnap and murder.
This afternoon the Crown continued its opening statement saying Te Awa strangled Ms Portman without the prior knowledge of Addison, and later pretended to have carried out the plan the pair had hatched earlier in the day.
It is alleged Addison and Ms Portman were involved in the transfer and supply of pseudoephedrine, the substance used to make methamphetamine. Ms Portman had given Addison a package of the base material, but he had failed to pay her or exchange it for a quantity of the drug.
When she began pressuring him for the money he hatched a plan to "teach her a lesson", Crown prosecutor Anna Pollett said.
Ms Portman showed up to Addison's Papakura home on June 20 where she was bound and gagged by Te Awa, Ms Pollett said. He then bundled her into the boot of her own Mazda and drove to a Hamilton industrial site where he is alleged to have strangled her.
He later dumped her body in a pit on a friend's farm, and covered her body in rubbish bags, the court heard.
When he arrived back at Addison's house the next day, he told him "things had gone according to plan", the Crown said.
"There was no mention of what Te Awa had actually done to Rae Portman, and instead he told Dean Addison that he had let her go and told her to go far away and never make contact with them again," Ms Pollett told the court this afternoon.
It was only when an associate, Lee Rigby, informed Addison a few days later what happened, that he found out.
Rigby, who has already been jailed for his role in the kidnap, is due to give evidence for the Crown.
"Rigby will describe Dean Addison as being shocked and saying , 'that wasn't supposed to happen'."
The Crown will use text messages and mobile phone data to connect both Addison and Te Awa to Ms Portman, and to place Te Awa at the Ardmore farm near Auckland where her body was found three months after her disappearance.
The court also heard how Ms Portman was close friends with Addison's wife Nicola, so much so the pair were often referred to as "like sisters''. Text messages between them also show Ms Portman called her "sis''.
It was Ms Addison who contacted Ms Portman's mother concerned about her whereabouts, the court said today.
Addison was a pallbearer at Ms Portman's funeral.
The trial at Auckland High Court began this morning, where the jury heard that Ms Portman was involved in transporting a pre-cursor substance in the manufacture of methamphetamine. She was to find and deliver it to someone who would turn it into 'P', for which she would receive an ounce of the drug, with a street value of around $5000.
The Crown alleges she had delivered a package of the pseudoephedrine - also known as a 'set' - to Addison, who had failed to either turn it into drugs or pay her. When she pressured him for payment, he decided to deal with the "problem" and "teach her a lesson".
The plan was to kidnap and scare her, but Te Awa "took things into his own hands" and strangled her to death in an industrial site in Hamilton, before dumping her body in a pit at a friends farm on the Papakura-Clevedon Road, Crown counsel Anna Pallett said.
The Crown alleges Addison knew Ms Portman was coming to his house on the night of June 20 last year, to demand he pay for the pseudoephedrine or give the package back, and hatched a plan to kidnap her.
When she arrived at his house it was in darkness, and she instead turned to the neighbouring property where Te Awa lived. He allegedly bound and gagged her and when Rigby, an associate of Addison, arrived the pair bundled her into the boot of her own Mazda and took off - Rigby in the Mazda and Te Awa in a yellow ute belonging to Addison, the Crown said.
On the way to Hamilton, Te Awa stopped at a friend's house in Ngaruawahia, where he allegedly gave their daughter a pair of shoes as a present.
"Those shoes were Rae Portman's," Ms Pallett said, pointing to images showing the shoes in the house.
They drove on to Hamilton, and arrived at an industrial site where Te Awa strangled Ms Portman with a rope, which he tied into a noose and used to asphyxiate her, late on June 20 or in the early hours of June 21.
They then drove back towards Auckland, allegedly hiding the Mazda with Ms Portman's body in the boot at the Ngaruawahia address with a trampoline placed over the car to conceal it.
On the way back, Te Awa sent a text message to Addison saying: "Hi my bro. On way home. Everything sweet. See you soon."
A jury of eight women and four men were sworn in this morning. The trial is expected to hear up to 85 witness, and has been set down for three to four weeks.
- APNZ