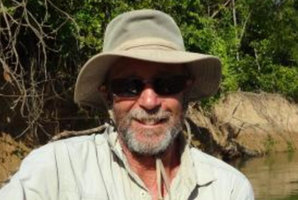 A Waihi man who is on trial for the New Year's day murder of an expatriate New Zealander told his friend the next day "f###, I think I stabbed someone last night".
He then showed him the fold-out knife that was covered in blood.
Israel Kaihau is on trial at the High Court at Hamilton for the murder of Robert Wilkinson at Waihi Beach on January 1.
He has entered a not guilty plea.
Kaihau's friend of more than 15 years, Damien Martin, said he saw Kaihau shortly after he (Martin) was released from a police cell for breaching the liquor ban on New Year's Eve.
He said his friend was drunk and could barely recognise him.
He went to Kaihau's Waihi home on the day of January 1 where the accused told him he thought he was involved in a stabbing earlier that morning.
In Martin's statement to police that was read out in court, Kaihau apparently said to him: "F###, I think I stabbed someone last night."
"I don't know who it was, I think I stabbed him in the face," he said.
When Martin was asked if he enquired as to who this was, Martin said "no, I didn't".
Martin saw the fold-out blade which was covered in some "sticky stuff" that was later revealed to be blood.
The court heard how Martin had seen the knife in the past and had sharpened it for Kaihau.
The Crown alleges that on New Year's Day Kaihau stabbed Mr Wilkinson in the side of the head. The wound was 8.5cm deep and punctured his brain. Mr Wilkinson died two days later.
Deborah Mulgrew also told the court today how she bumped into Kaihau at a friend's 18th birthday party on Citrus Ave where the pair had been playing drinking games like 'Pyramid' and 'King's Cup' some time after the New Year's countdown at the Waihi Beach surf club.
She said he appeared nervous and scared.
"He kind of said what happened ... he said he had stabbed someone in the face," she said.
"He said that the guy came out and told him to get off the property or something like that."
Miss Mulgrew later told the court she thought he had used the words "shanked" to describe the stabbing.
But Kaihau's lawyer, Paul Mabey QC questioned Ms Mulgrew's recollection of events as the court heard how she had drunk a box of Cody's RTD drinks, tequila, beer and a liqueur.
"You were absolutely wasted, weren't you?" he asked.
Also at the party was Emily Buskermolen who recalls a tipsy Kaihau who had "had a lot more than the others".
Miss Buskermolen was pregnant and not drinking at the time but remembers Kaihau returning to the party after the countdown.
"He spilled a few bottles on the table. That's when I noticed there was blood on his right hand," she said.
"I asked what happened to his hand and he said he was running from cops. He was hiding in someone's house area then someone came out then he said he just punched him."
Kaihau later left the party and hitch-hiked back to his Waihi home.
The trial before Justice Robert Dobson is set down for a week.