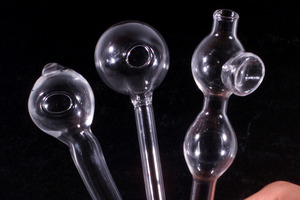 European police have arrested a man suspected of masterminding a global drug ring which allegedly smuggled methamphetamine to a Queen St apartment.
An extradition case is under way in the Netherlands to bring Michael O'Connor to New Zealand to face criminal charges along with three other men. O'Connor, an Irish national, was arrested by Dutch detectives co-operating with their New Zealand counterparts in a covert investigation with links to the Netherlands, Turkey, Iran and Japan.
One of the other men, a Brazilian living in Japan, has been sentenced to five years and six months in prison after pleading guilty to three counts of importing the Class-A drugs.
The 30-year-old was recruited by friends in Japan as a "catcher" for the drug shipments and is giving evidence for the Crown.
Court documents show Turkish police discovered a shipment of 10kg of methamphetamine to be delivered to the Quest apartment block in downtown Auckland and alerted Customs in June last year. Analysis of flight passenger movements of the name on the address identified a 30-year-old Brazilian national who stayed in room 1505 in April and May.
Drug squad detectives trawled through his phone records, which identified text messages to a cellphone in the Netherlands, including the Queen St address of the apartment. The "catcher" had left New Zealand but returned in September and sent another text to the Netherlands with the same address.
A month later, Customs officers at Auckland International Airport identified two suitcases sent from Turkey to the apartment block. More than 4kg of methamphetamine was hidden inside and a "controlled delivery" was set up.
The Brazilian was arrested and agreed to help police.
According to his statement, the 30-year-old kept in touch with "the Europe guy" in the Netherlands, who told him to make two separate drug deliveries.
Detectives from the Organised and Financial Crime Agency of New Zealand watched the packages being handed to two men - one in Queen St and the other at a Pakuranga shopping mall - and arrested both.
"The 'Europe guy" was identified as O'Connor by Netherlands police. He was arrested and the extradition process started in February.
Operation Foxhole
* Michael O'Connor, an Irishman living in the Netherlands, arrested by Dutch police to face extradition to New Zealand.
* Turkish police discover 10kg of methamphetamine to be delivered to the Quest apartment block in Queen St, Auckland.