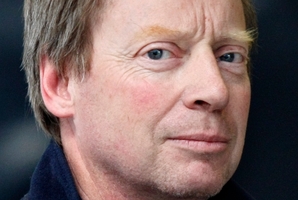 A bankrupt property developer allegedly used fronts and gave false information as part of a $50 million loan scheme letting him borrow more from a finance company than he otherwise could have, a court has heard.
Malcolm Duncan Mayer has pleaded not guilty to 36 charges in a Serious Fraud Office case - 26 for dishonestly using a document and 10 for using forged documents.
The 55-year-old's trial began for a second time in the Auckland District Court this afternoon before Judge Brooke Gibson.
Crown prosecutor John Dixon alleged in his opening statements that Mayer had dishonestly used documents to obtain almost $50 million of loans from a company called Trustees Executors Ltd (TEL)
TEL is a finance firm chaired by former Prime Minister Jim Bolger and Mayer allegedly made loan applications with false information to the company in order to purchase 26 Auckland properties.
Dixon said in some instances documents provided by the defendant to TEL gave the impression someone unconnected to him was buying a property when in fact Mayer was selling it to himself.
Other purchases involved Mayer's alleged co-conspirator architect Simon Turnbull or people associated with him.
Dixon said Turnbull could not appear as a witness or a defendant as the man had left the country and his whereabouts unknown.
By disguising who was actually purchasing a property, Mayer was able to sidestep TEL's $4 million limit on what one individual person could borrow, Dixon said.
"This was a scheme designed to deceive TEL" Dixon said.
Mayer first went to trial in this case almost two years ago.
However, the proceedings were aborted over half a year later, before the case could be completed, due to Mayer's health.