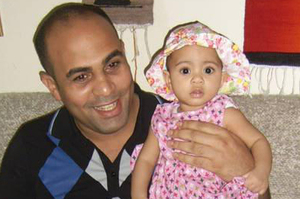 A Kiwi family are fighting accusations that their mother was involved in a bizarre surrogacy scandal.
Eygptian businessman Mohammed Fouad says his estranged wife - a Kiwi nurse with whom he lived in the United Arab Emirates - stole his sperm and used it to impregnate their Filipina maid without his knowledge. A daughter, Salwa, was born on Christmas Day 2010.
The middle-aged Kiwi woman, who the Herald on Sunday has chosen not to name, spent a week in a United Arab Emirates jail, accused of human trafficking as the saga played out in the oil-rich Arab state. She refused to comment this week when contacted by the Herald on Sunday. "No comment on untruths you have received."
But the New Zealander's Auckland-based family, including her adult children, were fighting back yesterday.
They hired barrister Charl Hirschfeld, who told the Herald on Sunday that the family absolutely disputed Fouad's story.
"The veracity of that story on many material points, including the issue of consent in relation to the sperm use, is denied."
Hirschfeld said the family would respond in full to the allegations during the week. .
The accused woman's son sent Fouad a furious email after he accused the woman of human trafficking and she spent a week in jail before Fouad withdrew the allegation.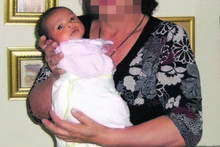 Fouad said he married the woman in Auckland five years ago after a year-long courtship that began while both were working in the United Arab Emirates. When they could not conceive naturally, they planned to adopt the baby of the wife's pregnant daughter, but the daughter changed her mind after the birth.
Surrogacy is illegal in the United Arab Emirates, so the couple planned to use a New Zealand surrogate. But Fouad claimed his wife secretly abandoned the idea because of the cost. She asked for his sperm for tests, but instead used the samples to impregnate maid Elvie Ibanez, who was paid NZ$4900 as part of the deal.
Fouad denied having sex with Ibanez, who has returned to the Philippines.
The two women signed a surrogacy agreement in June 2010.
Fouad said he eventually discovered the deception but initially agreed to keep quiet because all involved would be penalised by the United Arab Emirates' strict legal system.
The couple cared for Salwa for 14 months before their relationship began to fall apart and he said his wife later rejected the toddler when Fouad refused to give her sole rights over the child.
He could not care for Salwa alone, so she is being raised by his mother in Egypt, Fouad said. "I call her every day. I feel so sad for her."