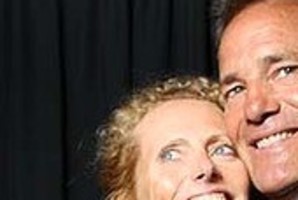 Police in Papua New Guinea are still hunting for two men believed to have taken part in an attack on a group of trekkers including a New Zealander after the detention of four others.
Former Rotorua policeman Nick Bennett, now a prominent businessman in Queensland, was among a group of Australian trekkers and local porters ambushed on the Black Cat trail in the highlands of PNG's northern Morobe province on Tuesday.
Two local porters were killed when bandits armed with knives and machetes attacked the group at the village of Banis-Donki, about 200km north of Port Moresby.
PNG police officers and villagers detained four suspects in Morobe yesterday and 30 police officers were still looking for two more, Radio New Zealand reported.
Police spokesman Superintendent Dominic Kakas said PNG's police commissioner, Tom Kulunga, had taken command of the operation himself.
"He made sure all logistics were in place - communications, transportation, fuel, rations for the men, camping equipment and so on. He personally oversaw the police operation which is going into the area now,'' Mr Kakas told RNZ.
Mr Kakas said family members of one of the dead porters had killed a man they believed to be harbouring the attackers.
- APNZ