Policeman left barely recognisable and unable to talk after ferocious bashing in South Auckland.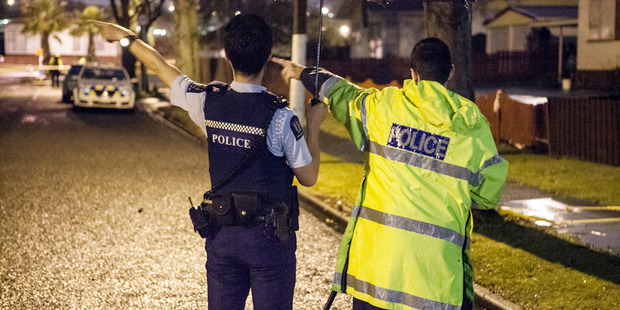 A man arrested in connection with the bashing of a police officer will appear in the Manukau District Court today.
Sergeant Simon Tate suffered serious head injuries that left him unrecognisable while speaking to the passenger of a car late on Saturday.
Walter George Tauatevalu, 36, who was wanted for questioning over the incident, handed himself into Counties-Manukau police last night.
Mr Tate was alone on a routine patrol on his first shift back at work after a holiday to the United States and Tahiti with his partner, Lisa Ross, when the attack took place.
The 42-year-old officer received a report of disorder at the velodrome on Te Irirangi Drive in Otara.
He followed a car to nearby Sandrine Ave, where he stopped the vehicle and spoke first to the driver and then to a woman on the passenger side of the vehicle.
While he was speaking with her, he was punched from behind and fell to the ground where the assailant continued to punch, kick and stomp on the officer's head.
Two women, friends of the female in the car, had followed them to Sandrine Ave and approached the attacker to try to stop him, Detective Inspector Jim Gallagher said.
"They both stood between the assailant and the officer to endeavour to prevent any further harm coming to him. Even while they were present the assailant continued to rain blows to his head whilst on the ground.''
The woman in the car drove off, and the attacker fled on foot.
After receiving specialist treatment at Greenlane and Auckland City Hospitals, Mr Tate was due to return to Middlemore Hospital last night.
He is suffering from a brain bleed, as well as many broken bones in his face, throat injuries and head wounds.
Police Association president Greg O'Connor said the incident was brutal and illustrated the reality faced by many officers as they went about their work ``up and down the country''.
Mr Tate's mother Sharon said the attack could have been prevented if he had been working with a partner.
"There was only the one man and he did come from behind Simon, so perhaps if there had been a second person they would have at least been able to warn him,'' she told Radio New Zealand.
"I believe that staffing difficulties make it impossible for that to happen on every occasion.''
- additional reporting APNZ