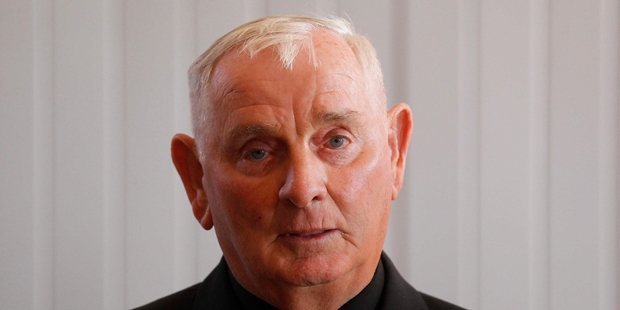 The family of Arthur Allan Thomas say police reviewing the unsolved 1970 murders of Harvey and Jeannette Crewe are harassing them by questioning their whereabouts at the time of the crime - but legal experts say it's not surprising.
In a Weekend Herald exclusive, it was revealed that Mr Thomas, his brother Richard, sister Margaret Stuckey and her husband Buster were interviewed by police, with some asked to provide alibis.
They also took Richard Thomas' rifle from the home of another brother, Desmond Thomas, for "testing".
It is not the same rifle police pinpointed as the murder weapon.
Mrs Stuckey said that after 43 years the police had "no right" to "interrogate" the family.
She felt they were trying to pin the murder on one of them.
Peter Williams QC, who represented Mr Thomas at the commission, said he was "shocked" by police "bloody-mindedness" towards Mr Thomas.
"In the absence of a confession by the true murderer or murderers, it is impossible now to say who killed the Crewes, but the time is now well overdue for the police to stop their false allegations against Arthur and show appropriate remorse for their misdeeds of the past," he said.
But other legal experts said reinterviewing Mr Thomas and members of his family was an obvious and necessary step for the police reviewing the case.
Defence lawyer Lorraine Smith said the Stuckey and Thomas families should seek legal advice if they were unhappy with police questioning.
"My understanding is that Rochelle Crewe asked police to reopen the inquiry - that's exactly what the police are doing," she said.
"How can they possibly be criticised?"
A legal expert who preferred not to be named said: "I can't see what could possibly be wrong with police reinterviewing someone."
The Crewes were shot dead in their Pukekawa house and their bodies found in the Waikato River weeks later. Mr Thomas spent nine years in prison for the killings but was then pardoned.
A Royal Commission of Inquiry in 1980 ruled that neither Mr Thomas nor his rifle were involved in the murders, and found police planted evidence used to convict Thomas.
In 2010 the Crewes' only child, Rochelle, asked police to reopen the homicide case in a bid to finally find out who gunned down her parents.
Police agreed to conduct a "thorough analysis and assessment" of the file.
Police said the Stuckey and Thomas families were being offered an opportunity "to provide further information that could assist police in our assessment of the file".