Taxi driver speaks out 20 years after teen's disappearance.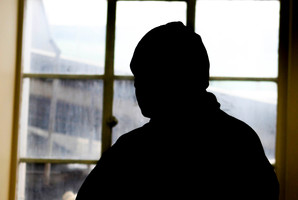 Chris Good keeps pinned to his fridge the original missing person appeal put out by police after Jane Furlong's disappearance. The typewritten note on yellow paper, stapled to a photo of Furlong, comes from a bygone era.
In his first interview for 20 years, the former taxi driver who dropped Furlong off the night she disappeared says he still looks over his shoulder in case the killers try to silence him.
After initially being suspected of having a hand in her disappearance, Good has since been told he may be the last "credible" witness to see Furlong alive.
He hopes police are about to make an arrest in the case, but is angry it has dragged on this long.
Like Jane's mother, Judith, he wonders how a 17-year-old girl - who was about to give evidence in two trials against violent criminals - was left to fend for herself.
Good knew a lot of the working girls in those days, in particular a sprightly redhead named Jane Furlong.
He first gave her a lift home from the North Shore after she'd been robbed. He would often allow the girls to run up a bill, and Furlong would always pay.
Good's taxi rank was outside the former Rendells store on Karangahape Rd in Auckland, where Furlong worked, and he knew her circle of friends. The girls became attached to certain drivers who were discreet and would "not hit on them", said Good, 54.
"During the cold winter I would let them sit in the car."
Good looks at the missing person's notice every day, hoping they will soon arrest someone. The fading paper has outlasted two fridges.
The description of Furlong as a "known Prostitute" jars with him.
"She was a lovely girl. I just wish that we could find some justice for her. I hope they hurry up and get someone, because it makes me worry. I'm always looking over my shoulder."
On the night of May 26, 1993, he collected Furlong, her partner Danny Norsworthy and Amanda Watt from an Onehunga address.
Good retraced his taxi journey with the Herald on Sunday this week.
After dropping Furlong and Watt on K Rd, he took Norsworthy to pick up his broken-down car. In a Crimewatch re-enactment filmed in 1993, Norsworthy - who plays himself - is heard calling to the girls: "Chris is gonna help me tow the car round the corner, so catch you later."
Good helped Norsworthy tow the car back to the K Rd spot where Furlong waited for customers.
He then took Norsworthy to an address on Great North Rd and Norsworthy went into an upstairs address for a few minutes. Afterwards, they stopped at the Talofa Motel and again Norsworthy spent a few minutes inside.
Good dropped Norsworthy off at K Rd and believes he may have seen Furlong again. When he returned 30 minutes later, Norsworthy's car was gone - as was Furlong.
Good said Norsworthy was acting strangely that night. He was "a bit unusual, not quite with it".
"He said he had been tripping the night before."
Good's mother died the following night, and he left Auckland to attend to her funeral. Police became suspicious of his sudden disappearance but soon matched his movements for the night.
"I did feel like I was in the gun for a while," said Good.
He added the Norsworthy he saw at Furlong's funeral was not the same person he knew in 1993.
"This is a different person.
"This is not the Danny I knew.
"The fact that he is not willing to speak to the police ..."
Good said he was annoyed with the police for the way they treated Furlong.
"She was only 17. She was about to give evidence in a couple of trials, one being a gang-related trial.
"I would have thought at her age, somebody should have been watching out for her ... police protection or something, because the nature of her work makes her very exposed."
He gave a statement in 1996 to then Detective Constable Mark Benefield, who is now the head of the inquiry.
In the years following Furlong's disappearance, Good left bunches of flowers on her mother Judith's doorstep from time to time - to let her know someone still cared for her daughter.