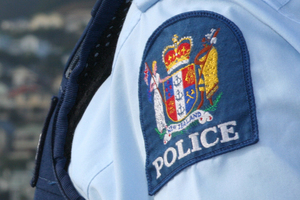 A Waikato trio who risked their safety to help a woman being attacked by her partner will be recognised for their bravery by Hamilton police.
District deployment manager Inspector Jeff Penno said even though the matter was still before the courts, the actions of the three friends needed to be made public.
"Early last Saturday morning the trio, two women and a man aged 18 to 20, were travelling on State Highway 1 through Hamilton when they saw a woman being violently assaulted by a man on the side of the road."
Mr Penno said they turned their car around and drove back to find the woman standing in the middle of the road screaming for help.
"Assisting her to the side of the road one of the group rang 111 while they endeavoured to keep the woman's male partner away from her.
"The offender was considerably larger than the rescuers but despite the risks they placed themselves in harm's way until police arrived at the scene despite other people opting not to get involved."
Mr Penno described the situation as dangerous and violent but said the group was prepared to get involved and stand up for the victim who was unable to do so herself.
"People need to make their own judgement calls on getting involved in situations like this and it's great to see these guys standing up and not tolerating this unacceptable behaviour in our community."
The most police would ask in that type of situation was that members of the public always stopped, kept a safe distance and called 111 immediately.
The woman's partner was arrested and appeared in the Hamilton District Court later that day charged with assault with intent to injure.
The woman was taken to Waikato Hospital by ambulance.
"I've no doubt that the actions taken by these three ... saved the woman from being seriously injured and police can't thank them enough and we will be formally recognising their actions at a later date."
- APNZ