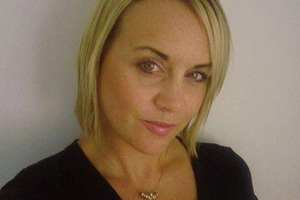 The lawyer for a man charged with kidnapping Rae Portman, who was later found dead, says his client has fears for his safety.
Dean Michael Addison appeared at the Papakura District Court this afternoon and is alleged to have kidnapped Ms Portman.
The 36-year-old also faces drugs charges, including possessing and supplying methamphetamine.
Addison's lawyer Mark Ryan applied for name suppression for his client, despite Addison's name already being reported.
Mr Ryan said Addison and his wife - who was also in court - feared for their safety.
Judge Sharon McAuslan asked what the fears were about.
Mr Ryan replied: "Because of the background that Your Honour isn't appraised of at this stage.''
Police prosecutor Anna Pollett opposed the application and said it was in the interests of the police investigation for Addison's name to be reported.
She said Mr Ryan's submissions were "not right''.
After speaking with Addison's wife, Mr Ryan withdrew his application "so police can carry out their enquiries''.
It is understood that Addison will apply for bail next week.
Addison's court appearance is the second development in the case this week.
Another man, Lee Rigby, appeared at the Manukau District Court yesterday and pleaded guilty to kidnapping Ms Portman.
Police have arrested another man - Paraire Hori Te Awa - and charged him with Ms Portman's murder.
Ms Portman, 33, was four months pregnant when she went missing. Her body was found when police officers visited an Ardmore farm on the Papakura-Clevedon road in September last year.
It is understood police did not expect to find a body when they visited the farm but became suspicious when they found items, including clothing, belonging to Ms Portman.
They widened their search to a spot by some trees about 300 metres across a paddock, and would say only that the body was found "covered''. It is understood it was in an offal pit.
Investigators believe Ms Portman was killed about June 21 after she travelled to the Hamilton suburb of Te Rapa after visiting a Papakura address in Auckland.
Police don't believe she came back to the Auckland area alive, but would not say what they found in a distinctive yellow ute that followed her from Papakura to Hamilton, or whether Ms Portman was aware that the ute had followed her to Waikato.
Her movements were traced by tracking her cellphone activity.
- APNZ