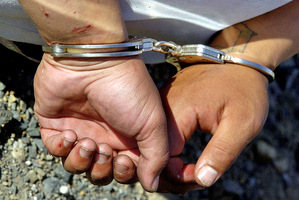 A 20-year-old Auckland man who admitted breaking into his 95-year-old neighbour's home and stabbing him in the head has been the subject of four separate mental health reports.
Jacob Komene, unemployed from Glendene, appeared in the High Court at Auckland today where his lawyer John Corby told the court that the four reports had been completed.
Mr Corby has raised concerns about the mental health of his client which could stop the sentencing.
Justice Timothy Brewer said the four doctors who had looked into Komene's case did not agree with each other.
He asked the doctors to meet to see if they could resolve their differences. If not, a further hearing would be required for the doctors to give evidence.
Komene was remanded in custody.
He previously pleaded guilty to going into his neighbour's home, armed with a knife and with the intent of committing a crime and causing grievous bodily harm.
At an earlier court appearance, Crown prosecutor Aaron Perkins said the Crown intended dropping a third charge of attempted murder when Komene was sentenced.
Mr Perkins said the Crown would seek a sentenced of preventive detention.
Preventive detention is an indefinite sentence that can be imposed on offenders convicted of specified serious sexual or violent offences.
Police were called to the home of 95-year-old in the morning of April 18 where they found an elderly man in a serious condition with a single stab wound to his head.
He was rushed to Auckland Hospital and underwent surgery.
- APNZ