Pair say inquest's 'adverse comments' in missing woman case were unfair police.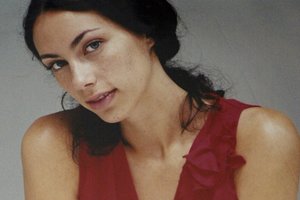 The Piha couple said to have contributed to the death of Iraena Asher by not contacting police after finding her distressed on the roadside have challenged a coroner's decision in court.
Ms Asher vanished at Piha in October 2004.
Hours earlier she had been taken in by local couple Bobbie Carroll and Julia Woodhouse, who found her wandering in her underwear. She spent about four hours with them before leaving the house and disappearing.
At an inquest last year Coroner Peter Ryan ruled that Ms Asher was dead, presumed drowned, and that her death was accidental.
He said contributing factors in her death were police failing to send a car after she made a distressed 111 call and the decision of Ms Woodhouse and Ms Carroll not to call police later.
The criticism angered the couple, who requested a judicial review of the decision.
In the High Court at Auckland, their lawyer Garth Gallaway submitted that Mr Ryan's ruling was unfair and unreasonable.
He said it was not based on evidence, rather an irrational mixture of police opinion, speculation and hindsight.
"It's hard to think of a situation where the comment couldn't be seen as adverse," he said.
"For the coroner to agree with the police position and to elevate it to a finding ... is unreasonable and unsafe."
Mr Gallaway also argued the couple should have been notified that they were at risk of having adverse comments made about them, so they could have arranged legal representation for the inquest.
"It's hard to imagine a more obvious case where the coroner should have given notice to a party ... Five months before the inquest a police report [to the coroner] asserted that the applicants' action or inaction contributed to Iraena's death. Very clearly the applicants should have been given notice."
Lawyer Gillian Coumbe, for the coroner, said the only obligation was to notify witnesses and interested parties of the time, date and place of an inquest.
Even though Mr Ryan knew in advance police had a critical opinion, it would have been premature and premeditated to tell them that.
Justice Helen Winkelmann said the process seemed unusual and odd.
"It was obvious in this case that the applicants' conduct was likely to be called into question. When it's obvious ... why in those circumstances isn't there some notification?" she said.
"It concerns me that for whatever reason it seems that the applicants didn't have any proper understanding they were at risk of an adverse comment.
"When people take part in a coronial inquest they have in their mind that he's looking at the events around what happened.
"The applicants understood the process was simply a factual inquiry. They understood that there was no risk of adverse comments because they were not advised of this."
Justice Winkelmann has reserved her decision.
Ms Woodhouse said she looked forward to that decision.
"Hopefully at the end of it things will be clearer for us."
Ms Carroll added: "It's been a very difficult eight years, and it's certainly been difficult for us since July [the inquest]. We're looking forward to it being done."