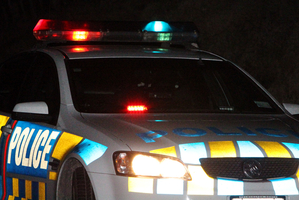 A police officer suffered a gash to the head from a flying bottle after police tried to break up a brawl in Auckland early this morning.
Police were called to Taurima Ave in Pt England after a large group of drunken people spilled onto the street from a party about 5am.
When the police patrol arrived, a group who had been fighting in the street turned on them and attacked. One officer was hit by a flying bottle.
Police called in reinforcements to help clear the street.
They arrested five people for a range of disorder offences, but were unable to identify the people who had thrown the bottles.
The injured officer received medical treatment for a gash to the head.
- APNZ