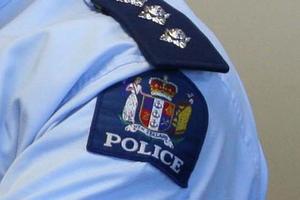 When a former police prosecutor was talking about "two league tickets", he was actually talking about drugs, according to police.
But lawyers for Timothy John Russell Sarah say the conversation was innocent and was not about drugs at all.
Sarah pleaded guilty at the High Court at Auckland today to five charges including supplying methamphetamine and dishonestly accessing the police intelligence computer system to get confidential information.
The former Auckland District Court prosecutor was a non-sworn police staff member and also played for the police rugby team.
He had originally been facing 27 charges but a fresh indictment filed in court today included only five.
One of the drugs charges is a representative charge that includes an allegation that he sold two grams of methamphetamine to a man.
The police are basing that allegation on a conversation in which Sarah refers to "two league tickets".
The disagreement means there may have to be a disputed facts hearing before Sarah is sentenced in May.
Sarah's lawyer Ron Mansfield described his client's offending as "low-level street dealing".
He said Sarah's methamphetamine had been heavily cut, and tests by ESR scientists showed it contained just five per cent of the Class A drug.
Most methamphetamine on the street contains around 70 per cent.
But Justice Timothy Brewer said there was a "twist" in the case.
"I think there is a bigger problem for your client as a non-sworn police employee; he accessed the police intelligence system for his own criminal purpose."
Mr Mansfield said the information was not passed on to others for any money.
He asked the court to give Sarah bail so he could get his affairs in order. Mr Mansfield also said he would be seeking a sentence of home detention.
Crown prosecutor Robin McCoubrey did not oppose bail but said he would be asking the court to send Sarah to prison.
"Given the position Mr Sarah held until very recently, the Crown says nothing short of imprisonment is appropriate."
Sarah was remanded on bail for sentencing in May.
He was one of 22 people arrested after a 12 month police operation - codenamed Operation Ark - that targeted the manufacture and supply of class B drugs MDMA, or ecstasy, and class C drugs such as 4-MEC, better known as mephedrone.
Others caught up in the police operation included Brendan Nguyen, 32, Allen Bryan Cho, 37, and a company director, 36, who has name suppression.
Nguyen faces 28 charges including supplying class-B and selling class C drugs, perverting the course of justice and conspiring to supply methamphetamine with Cho and Sarah.
Cho faces charges of laundering $317,000 and supplying class C drugs, ecstasy, methamphetamine and cocaine.
Another accused was Darren Ian Hodgetts, 34, an Auckland traffic police officer who had previously worked for the Fire Service, St John Ambulance and Surf Lifesaving New Zealand.
He pleaded guilty in the Auckland District Court in January to accessing a computer system for a dishonest purpose, and was sentenced to four months' community detention.
Others caught up in the raids include Shalendra Singh, 32, who faces 27 charges including supplying methamphetamine and laundering more than $100,000 through a bank account connected to Allen Cho.
- APNZ