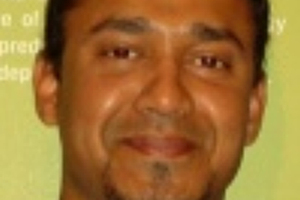 A man who died suddenly in his car on the side of a busy Auckland road went unnoticed by thousands of people for five days.
Alvin Singh, 34, was found lying slumped in the driver's seat of his car parked on Puhinui Rd near the intersection with Great South Rd in Papatoetoe last Wednesday, after a person finally raised the alarm.
He left his Mangere home on February 22, and was reported missing later that day.
Detective Inspector Mark Gutry said Mr Singh's death was not suspicious, but an autopsy was inconclusive.
It was likely he died because of a medical condition, and Mr Gutry hoped further test results would help to establish the cause.
Mr Singh's seat was reclined, which meant he would not have been clearly visible to a person walking past the car.
"If he was sitting up, people would have seen him, but he wasn't. We don't know why that was," Mr Gutry said.
CCTV cameras filmed Mr Singh pulling over to the side of the road. He got out of his car and walked around before getting back in.
"There are no signs of suspicious activity. He was just sitting in the driver's seat. He pulled over, stopped and got out. Then he goes back in and that's the end of that."
The fact Mr Singh's car went unnoticed does not surprise a university lecturer who specialises in social psychology.
Danny Osborne, of the University of Auckland, told the Herald he believed the response of people who saw the vehicle in the same spot each day was an example of "classic bystander effect".
"There's a lot of different theories on why people fail to help others in need," he said.
"One of the most dominant is the five stages of helping. It argues that for someone to intervene they have to go through five stages - and something can happen at each stage that prevents people from helping."
The first stage was noticing there was a problem, the second interpreting it as a problem - such as realising the car had been there for five days - the third taking responsibility for it, and the fourth deciding how to help. The final stage was taking the necessary action.
"There have been a lot of studies done - it's hard to even get to the third stage.
"Other studies have been done to see if there are individual differences like maybe one type of person more likely to help than another."
Mr Osborne did not think the bystander effect was a sign of an uncaring community.
"I don't think it says anything about the individual, it's more about the situation."
A 2006 Auckland Transport survey showed an average of 19,338 cars a day used Puhinui Rd between Edorvale Ave and Great South Rd where Mr Singh died.
In December 2011, Mr Singh was sentenced to five months' home detention after he was convicted of immigration fraud.
He and his wife Ravina gained residency after presenting fabricated job offers and a visa application which used forged stamps.
Immigration New Zealand charged the couple, and both were sentenced to home detention.
But last month, the Herald revealed that Ravina Singh had been sent to prison in November after admitting a charge of perverting the course of justice.
In court at her original sentencing she produced a letter stating she was a valued employee and could continue working for her employer after her sentencing.
The letter, purportedly written by her employer, helped convince the judge to sentence her to home detention, rather than prison.
When it was later discovered to be a forgery, she was sentenced to nine months in jail.