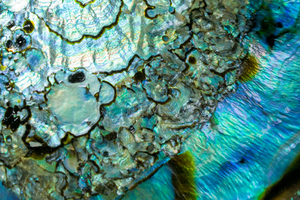 The main offender in a black market paua operation worth tens of thousands of dollars has admitted responsibility, part-way through his trial in the Dunedin District Court.
Ryan Karl Tapsell, 40, of Dunedin, had denied 31 Fisheries Act charges of providing false information to obtain customary authorisations, illegally taking, possessing and selling paua for gain and profiting from selling it.
His trial before Judge Michael Crosbie and a jury began last Thursday and was expected to take at least 10 days.
But Tapsell yesterday reversed his pleas, admitting 15 charges. The remaining 16 were then withdrawn, the facts being covered by representative charges.
He was remanded in custody to April 5 for sentence on six charges of making false statements to obtain customary permits on various dates between May 10, 2010 and March 1, 2011; four representative charges of knowingly taking paua for gain between various dates in July, November and December, 2010 and March, 2011; two representative charges of illegally selling paua for the purpose of gain between specified dates in July and November 2010; two representative charges of obtaining financial gain from selling paua on December 20, 2010 and between March 4 and 14 the following year and one charge of illegally possessing paua on December 27, 2010.
Crown counsel Robin Bates and Leonie Matehaere argued Tapsell dishonestly gave details of fictitious social gatherings to the local Tangata Tiaki when applying for customary authorisations so he could harvest more than the 10 paua a day allowed to recreational fishers.
The Crown also said, not only did Tapsell illegally take large numbers of paua during 2010 and early 2011, he also illegally sold the paua to local fish and chip shop owners for prices about five times below the true market value.
He knew he was not permitted to sell any paua he had harvested as he was not a commercial fisher, a licensed fish receiver or a fish farmer, the Crown said.
The commercial retail value of the paua Tapsell and two others were estimated to have taken and sold was put at $78,750, the Crown said.
Defence counsel Brian Kilkelly said at the start of the trial Tapsell denied any wrongdoing, claiming he obtained the customary authorisations in good faith on the basis of information given to him and that he had complied with the conditions of the permits.
Tapsell also denied taking or selling any paua intending to profit from it and neither had he profited by illegally selling any paua.