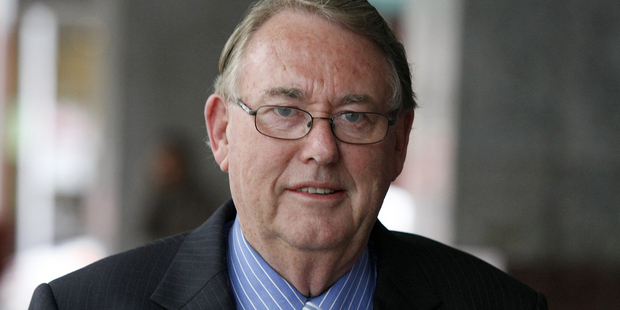 A man alleged to be a prime mover at the failed Five Star Group - who admitted misleading investors more than two years ago but then tried to reverse his plea - is back in court today for a disputed facts hearing.
Following this hearing, which is set down for 8 days in the Auckland District Court, he is due to be sentenced.
Neill Williams pleaded guilty in 2010 to charges concerning misstatements in company offer documents but later argued he only did so because he was too ill to endure a trial.
The discharged bankrupt made two unsuccessful attempts to vacate his plea, one in 2011 and another in March last year.
Williams was not a listed director of Five Star but an employee of the group. The Financial Markets Authority, which is bringing the case, alleges he was a prime mover at the company if not, at times, a controller of events.
Williams, who is in his late 70s, applied in 2012 to adjourn this hearing until the conclusion of a separate trial happening this year where Williams is facing charges laid by the Serious Fraud Office.
This was unsuccessful and the hearing was eventually rescheduled for this month.
In denying Williams' second attempt to reverse his plea last year, Judge David Harvey said it appeared the defendant had been "delaying full engagement" with the case.
"It seems to me, if I may use a classical allusion, that Mr Williams' approach to this case has been to follow the tactics of Quintus Fabius Maximus Verrucosus Cunctator," Judge Harvey wrote in his March 2012 judgment.
Fabius Maximus was a Roman general whose tactics of attrition and avoidance led to the term "Fabian strategy".
The judge noted that Fabius' strategy had succeeded in the long run.
During one court session last year Judge Anne Kiernan said one application advanced by Williams' lawyer appeared like an attempt to delay proceedings.
"I must say it looks to the court like a device to put this off when someone pleaded guilty on October 2, 2010," she said last year.
Five Star directors Marcus Macdonald, Nicholas Kirk and Anthony Bowden pleaded guilty to misleading investors in a case brought by the Securities Commission (which became the FMA).
Macdonald and Kirk - who also pleaded guilty to separate criminal charges brought by the SFO - were sentenced to more than two years in jail in late 2010.
They have since been released.