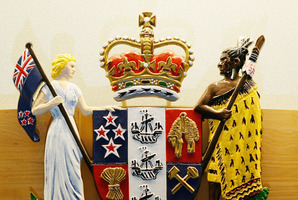 A Te Puke rest home carer who took advantage of three vulnerable clients by stealing from them has been described as an "out-and-out liar" by the daughter of one of her victims.
Carrie Fretton, 52, was already serving a sentence of community work for benefit fraud when she stole rings valued at $4800 from three clients - two of whom suffered from dementia.
Fretton, of Te Puke, who earlier pleaded guilty to three charges of theft, was sentenced to six months' community detention and nine months' supervision in Tauranga District Court on Monday.
Fretton has also been fined $500 plus $132.89 court costs and been ordered to pay $240 reparation to Gold Buyers store where she sold the rings.
The court was told that between October 17 and November 2 last year, Fretton helped herself to the rings while working as a healthcare assistant at Carter House aged care complex in Te Puke.
The first two rings valued at $2000 belonged to a 92-year-old female resident who Carter House's manager Sharon Owen said was both blind and had dementia.
The first of the two rings was a gold and pearl heirloom given to the victim by her late husband on their pearl wedding anniversary, and the second was a replacement solitaire diamond engagement bought more than 30 years ago.
Fretton took a ruby engagement ring worth $2000 from a second victim, aged 86 and a resident in the hospital wing of the rest home, telling her she was putting it in her drawer.
The following day, while showering a 77-year-old woman who also has dementia, she stole her silver ring with an estimated value of $800.
Several days later a family member of one of the victims noticed the missing jewellery, and after a search in which Fretton took part, police were brought in.
Fretton's lawyer Olivia Brittain told Judge Peter Rollo that her client had made good on a promise to seek budgeting help, had confessed to her pastor and had done some voluntary work cleaning her church.
Judge Rollo told Fretton that her offending was serious, particularly given she was still subject to a sentence of 250 hours' community work imposed on May 1 for benefit fraud, and it was a substantial abuse of trust against "three completely vulnerable victims".
The judge said her attempt to disguise her crime had caused suspicion to be cast on to other staff and management at the rest home and caused great upset and distress to her victims.
"Ladies of this age and circumstances are deserving of special care for the contributions they have made to the community during their lifetimes.
Mrs Owen said afterwards that Fretton had worked there only since August and was well-liked by both residents and staff.
Mrs Owen said she had done the normal background and police checks on Fretton before she started and was horrified to learn about her past fraud conviction, which went undetected despite robust checks.
"This has really been a slap in face and very hurtful to all of us as the residents really trust us as their caregivers.
She said she considered what Fretton did along the same lines as a predator who befriended vulnerable people so they could prey on them.
"Stealing from this generation is just appalling. Their whole life is in their room, and when you steal from them you are stealing a lifetime of memories from them."
The 92-year-old's daughter who did not wish to be named to protect her mother's privacy, said the whole episode had been upsetting for the family.
"What's really upsetting is that my mother really liked Carrie and we did too ... I cannot believe how deceitful and mean she has been. She's an out-and-out liar who is not to be trusted."
Fretton declined to comment yesterday.
For more articles from this region, go to Bay of Plenty Times