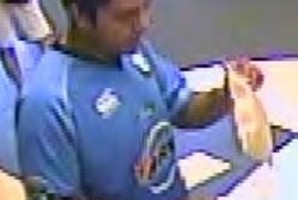 Tens of thousands of dollars withdrawn by an Auckland man who was later burnt to death has been spent, according to police.
Two men charged with the fiery murder of Shalvin Prasad appeared in Manukau District Court today but their names will be kept secret for at least a week.
The men, aged 18 and 20, from Papatoetoe, were dressed in blue boiler suits and flanked by police officers when they made a brief appearance in court.
Judge Jonathan Moses granted the pair name suppression and also turned down media applications to photograph the pair in the dock.
Police and the pair's lawyer John Munro argued that the investigation was still at an early stage and any identifying details of the pair could harm their right to a fair trial.
In granting the wide-ranging suppression orders, Judge Moses said the pair could lose suppression in a week's time when they will be back before the court.
They were remanded in custody.
The arrests come as police are talking to a third man who could be charged as an accomplice.
Outside court today, Detective Inspector Dave Lynch said police were unlikely to be able to recover the money, referring to the tens of thousands of dollars Mr Prasad withdrew from an ATM shortly before his death.
"But we believe we can account for the majority of it ... We are not looking for a pile of cash."
Asked if the money was spent, Mr Lynch said: "There are a variety of ways we think it has been spent."
He would not say what the money was spent on.
Mr Lynch said one of the men was known to Mr Prasad but was not a family member.
Mr Prasad's family were told of the arrests last night as they neared the end of the traditional two-week mourning period.
Friends were visiting the Prasads' two-storey family home in south Auckland today.
A spokesman for the family said "We just go day by day" but did not want to comment further.
Police turned to criminal profilers for clues to why Prasad, a gentle man who loved his family, was burned alive on the side of the road.
The burning body of Mr Prasad, 21, was found on McRobbie Rd in Kingseat south of Auckland on January 31 - several hours after he withdrew tens of thousands of dollars from his bank account and left his Rav 4 outside an industrial building in Papatoetoe.
Police believe the supermarket worker was alive when he was set alight.
Police are still seeking items belonging to Mr Prasad. They included his Rav 4 car key, his house key, a steering wheel lock key attached to a single plain ring with a piece of paper attached with either Rav 4 or ZG1674 written on it, a wallet of black and white imitation leather with a puzzle design, an ASB eftpos card and his driver's licence.
They were also interested in any sightings of a distinctive lime green 2008 Holden Commodore SV6 and/or a 2001 silver/grey Nissan Bluebird Sylphy between the Papakura CBD area and Kingseat in the evening of January 30 from 9pm through to the early morning of January 31.
Any information in relation to the investigation can be given to police on 09 295 0311 or to Crime-stoppers on 0800 555 111.
- APNZ