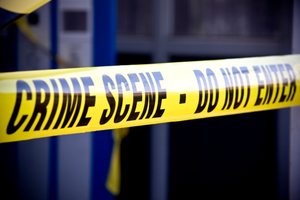 Twelve homicide investigations have been begun following deaths this year - a high figure which police and criminologists say is a statistical blip.
Homicides include murder and manslaughter cases. New Zealand has averaged 49.8 murders a year since 2003, while in 2011/12 there were 43.
But while police are concerned by the statistics and leading criminologist Dr Greg Newbold accepted it was a "worrying trend", he doubted it would continue.
"We have had spikes like this in the past," said Dr Newbold, a University of Canterbury professor.
"They tend to cluster, and then you have periods where there aren't many."
A similar spike occurred in August 2009, when 13 homicide investigations were launched, according to police crime statistics.
Ten homicides were recorded in a "mad January" in 2009, with experts citing everything from Christmas stress to alcohol to a full moon.
This year started with two homicides on New Year's Day.
Queensland-based Kiwi Murray Wilkinson, 64, was holidaying at Waihi Beach when he was killed checking on a late-night disturbance, while around the same time, Nathan Albert, 27, was fatally stabbed outside a property in Panmure, Auckland.
"The holiday period tends to be associated with high levels of crime, especially property crime and violent crime," Dr Newbold said.
"People are out more, they drink more, and there's more domestic violence and more street violence."
Gangs expert and fellow criminologist Dr Jarrod Gilbert agreed that a long, hot summer could have led to more violence.
But he preferred to think it was an "unlucky blip", similar to one in late 2005 when there was a spate of killings of youths in South Auckland.
"As one cop put it to me, it was about booze and bad luck - people were falling the wrong way and hitting their head, or the blade was hitting an artery instead of an arm. It did not necessarily reflect what was happening on the street." APNZ
- APNZ