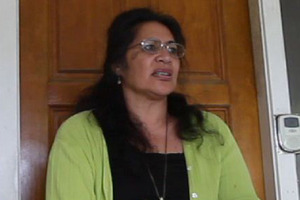 The president of a rowing club at a top Auckland school said it came close to liquidation after a teacher stole $40,000.
Former Takapuna Grammar teacher Nova Camp, 54, was sentenced to seven months and two weeks' home detention when she appeared at the North Shore District Court today.
She had earlier pleaded guilty to three representative charges of using a document to obtain a pecuniary advantage.
Camp was also ordered to carry out 200 hours of community work and to repay the $40,398.44 she stole while treasurer of the club at $80 a fortnight.
It will take her more than 19 years.
Takapuna Grammar Rowing Club president Russell Malone said the money Camp stole could have bought four new boats.
"We did have to consider putting [the club] into liquidation. It was such a big impact,'' he said.
Mr Malone said Camp's behaviour had caused some sponsors to shy away from the successful club that attracts up to 70 students a year.
He said the theft came to light after creditors complained they weren't being paid when the club thought they had been.
"I could smell a rat. Things didn't look right.''
It was a shock when the truth came out.
"She was someone we had a relationship with and it was all really faceless. The anger in the community and with all the parents is major.''
In court, Judge Nevin Dawson said Camp had written 58 cheques over nine months.
The majority were made out to cash but some were banked directly into her account. Some of the money was used to pay her power bills.
Judge Dawson told Camp her behaviour had been a breach of trust and reduced the opportunities of some of the club's members to take part in the sport.
Camp's lawyer Lucy Smith had earlier asked for the case to be adjourned so her client could take part in a restorative justice meeting with the club.
That request was rejected because the club believed the meeting would not have achieved anything.
Ms Smith said things "started to spiral'' after Camp's husband sold their business in 2004.
"She was having trouble juggling.''
Ms Smith said Camp had approached Work and Income for budgeting help. Camp was now being helped by four of her children who were at university.
Judge Dawson took into account Camp's early guilty plea, remorse and previous good record.
- APNZ