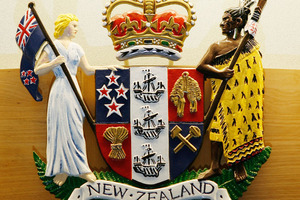 A man who kept diaries of sexual offences against boys and later admitted them in a Napier court yesterday became possibly the oldest person sent to jail in New Zealand.
The man, who turns 85 in April and whose name is suppressed, kept separate diaries for each of three victims, detailing and tallying hundreds of offences over more than 10 years, with abbreviations for the type of offence and victims' names, and the numbers of crimes.
A father and a grandparent, he was sentenced to four years and nine months' jail when he appeared before Judge Tony Adeane in the Napier District Court.
The court was told the man had led an employed and blameless life, until the offending began when he was 71-years-old. The man's wife had died, leading to the development of loneliness and depression, defence lawyer Russell Fairbrother said.
Offences involved having unlawful sexual connection, and indecent acts and indecent assaults, all apparently referred to in what Judge Adeane said were the "ridiculous diary records".
Crown prosecutor Steve Manning called them "graphic".
For more articles from this region, go to Hawkes Bay Today