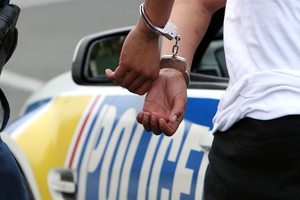 Seven of South Auckland's most wanted offenders have been found after their mugshots featured in the Herald, with some even turning themselves in to police.
In September Counties Manukau police launched Operation Fallout, targeting people who had active arrest warrants.
Since then, police netted 579 people with a total of 871 warrants for their arrest. They decided to go public with the operation in a bid to catch some of the more evasive characters on their list.
The Herald published the names, photographs and warrant details for the "top 40" offenders, and within hours the police were inundated with information about some of the offenders and the arrests started.
Further details about each offender and their mugshots were also published on the Counties Manukau police Facebook page, drawing huge attention from the public.
"We have now found seven of our wanted persons. That's thanks to you all helping. Some of the offenders even handed themselves in. Keep the information coming about where they are," a police spokeswoman wrote on the Facebook page.
To help them track down the remaining offenders, police have also enlisted the help of other government agencies such as the Inland Revenue Department, Ministry of Social Development, Department of Corrections, Immigration, Housing NZ, the Companies Office and the SPCA.
"We are serious about making offenders accountable for their offending and if we can use technology and social media as tools to assist us, [so much] the better," a police spokeswoman said before Christmas.
"It's a great way to get the public in working towards making the community a safer place and it is sending a message that police won't tolerate offenders who evade accountability for their criminal actions."

How you can help
*Visit Counties Manukau Police on Facebook
*Contact Operation Fallout on (09) 262-9147 or call your local police station and ask to be put through to extension 97347.
*For your own safety, DO NOT approach or confront any of these people.