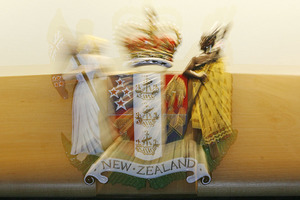 A man encouraged his son to have sex with an unconscious woman, a court has heard.
Judge Mary Beth Sharp described the man, 47, as a "bad father" before sentencing him in the Auckland District Court this week to six months' community detention, 18 months' intensive supervision and 300 hours' community work after he admitted a charge of indecent assault.
According to the police summary of facts, the Northland man came home to find his son drinking with three friends and he soon became intoxicated himself.
He began urging his son to have sex with an 18-year-old woman, telling him that if he did not then "he himself would".
He also told his son that he had some pills that "make girls go to sleep" and make them "more fun".
Another male at the party later discovered the man fondling the by-then unconscious woman's exposed breasts and watching his son engage in sexual activity with the woman.
The witness and another person put the woman's clothes on and moved her to a bedroom.
But the man then refused to give them their car keys and kicked them out of the house, physically blocking them from re-entering, according to police.
The witness eventually got back into the house and discovered the man's semi-naked son on top of the still-unconscious woman, whose underwear had been removed.
At a hearing in October, Judge Sharp said there was no suggestion the man had drugged the woman but it was "alarming and sinister that the suggestion was ever made".
The man was a "bad father", one that his son could "probably do without learning any more from", she said.
She encouraged him to "take a long hard look at himself", especially around his alcohol consumption, for which he was ordered to receive treatment on as part of his sentence.