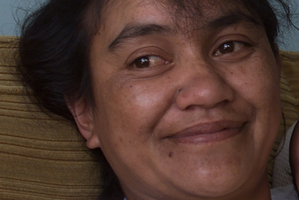 An Auckland woman who lived in New Zealand's most expensive state house has been sentenced to nine months home detention for benefit fraud.
Michelle Hawke, 45, lived in a $1.3 million Orakei home with family members for 12 years.
She was ordered out after it was discovered she had been convicted of five fraud-related charges brought against her by Work and Income New Zealand.
In the Auckland District Court today, Hawke was told by Judge Phillappa Cunningham she did not accept her remorse as a factor in sentencing because of the length of time she committed the fraud.
Hawke wrongly received more than $80,000 between 2005 and 2011.
She and a large group of supporters cried as the judge told her she knew what she had done was wrong.
The three bedroom weatherboard home Hawke lived in has lounge views of the Sky Tower, Orakei Domain and Waiheke Island.