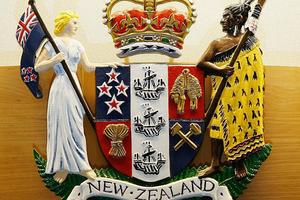 A former Nelson stripper who was sentenced to community work after admitting to trying to extort $3000 from a married American man has been warned by a judge she cannot let him down.
Lisa Cecilia Taueki, 26, was sentenced to 150 hours of community work after pleading guilty to blackmail midway through a High Court trial in Nelson in 2009.
But Taueki did not complete a single hour of the sentence and was recalled to the High Court at Wellington for re-sentencing before Justice Joseph Williams this morning.
Despite the Crown arguing she should receive a community detention sentence, Justice Williams said Taueki was a completely different woman to the woman he "leniently" sentenced in 2009.
"Frankly I'm impressed with the change ... you really are a different person now and I don't want to interfere with that."
Since 2009 Taueki has moved away from Nelson, completed a chefs' course in New Plymouth and gained employment as a chef in Wellington.
However, she was sacked from her job when her employer learned of her conviction.
Justice Williams today cancelled the original sentence and reimposed a 150 hour community work sentence.
"You clearly have energy for life and I would want to impose a sentence that gives you some flexibility to get back into employment."
But Justice Williams warned Taueki that she had to complete the new sentence.
"Do not let me down because if you do, you know where you'll go."
In 2006 Taueki met an American man who spent part of each year in New Zealand. The rest of the time he lived in America with his wife and family.
Over the next two years the pair would meet and he would pay for sex.
But when he ended the relationship in 2008, Taueki left a note threatening to tell his wife about their meetings if he did not pay her $3000.
Taueki pleaded guilty to blackmail during a jury trial in 2009.
- APNZ