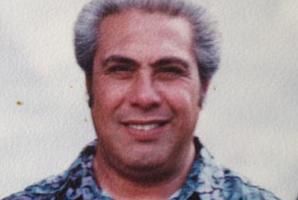 Mourners who could not fit into a Lower Hutt church poured out onto the quiet street to remember bus driver Herman Curry today.
The 64-year-old died during a late shift on Friday April 27 and police initially believed he had suffered head injures as a result of being attacked.
It was later determined that he had died from a medical condition.
Flanked by a large group of people, Mr Curry's casket was carried into St Martin de Porres Catholic Church in Avalon for the 11am start to the funeral.
But many mourners were not able to fit inside the church and about 100 people, including bus drivers dressed in their uniforms and fluro vests, gathered on the lawn and street outside the chapel.
In the streets surrounding the church half a dozen Valley Flyer buses were parked.
The Valley Flyer and Airport Flyer bus services were cancelled from 9am to 2pm today so staff could attend the funeral.
Two young men have been charged with theft and have appeared in the Lower Hutt District Court in relation to Mr Curry's cash box, which was found to be missing from the bus he was driving on the night he died.
Police have said it is unlikely any further charges will be laid.
NZ Bus have set up a trust fund for Mr Curry's family which anyone can donate to.
The bank account number is 02-0506-0017774-000.
- APNZ