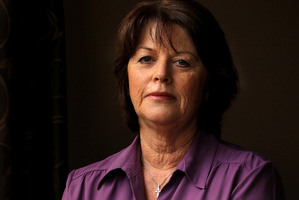 She was a financial high-roller with the power to approve home loans and large overdrafts, but Susan Bourton took advantage of successful clients and her bank position to swindle $1.4 million.
The former business banking manager at Westpac in Hamilton was secretly taking money from faithful customers to cover up a complex web of spending and fraud over a decade.
Bourton, 36, is likely to face a jail sentence on June 18 after Hamilton District Court judge Philip Connell yesterday found her guilty on 56 charges of dishonesty and theft. She had earlier admitted 25 charges.
Judge Connell said Bourton's offending was tantamount to "robbing Peter to pay Paul" as she tried to hide the escalating deceptions from colleagues.
One of the victims lost up to $750,000 in Bourton's scams, which included creating fake accounts and drawing down loans and overdrafts to use as she pleased.
James Harris and his partner, Lorraine Gould, almost lost their home because of Bourton, who used their money as if it were her own.
Bourton, who began work at Westpac in October 2004, moved more than $583,000 of Mr Harris' money between his four accounts as she tried to cover her tracks.
Judge Connell said Bourton was under considerable pressure as a result of scams she orchestrated before and during her employment at the bank.
He said Mr Harris' friendship with Bourton's father led him to trust and confide in her over money matters, which were not his forte.
The judge said Bourton appeared as something of a financial guru to her clients.
Mr Harris' trust was so unwavering that at one point he gave Bourton two sums of cash totalling $82,000, which she was to deposit into his account but did not.
Mr Harris didn't know that Bourton took $29,700 from his cheque account to buy a commercial property in Hamilton's Lake Rd.
When settlement of the property threatened to fall through because of insufficient funds, Bourton created a $100,000 overdraft on one of Mr Harris' accounts and took $98,000 of it to settle the sale.
She then got two home loans in the name of Mr Harris' family trusts for $214,000 and $100,000.
She tricked him and an independent trustee into signing the loan agreements and used the money to put $214,000 on to one of his accounts to reduce the overdraft.
The $100,000 was dispersed between Mr Harris' other accounts to cover money that had been taken.
By October 2006, Bourton's actions were being investigated by Westpac, which had removed some privileges, including her credit approval limit.
In late December 2006, after resigning from Westpac, Bourton met Mr Harris and offered to help him get finance to buy a business in Ireland, for which he would need to give her signing authority on his personal cheque account.
But without his knowledge she got signing authority for four accounts.
She then flew to London, leaving behind accounts of her own that were overdrawn by $316,000.
In Ireland, Bourton made a series of internet transfers on Mr Harris' accounts without his knowledge.
Mr Harris and Ms Gould went to the police and Bourton was arrested in July 2009 when she returned from Ireland, but the offending did not stop there.
While on bail in 2010, Bourton twice applied for $1.5 million from Kiwibank to buy Karapiro Lodge. She also sought a $70,000 business loan, but all applications were declined.
In Ireland, she had arranged a $322,500 loan, which she never drew on.
But back in New Zealand she altered the loan agreement with Professional Mortgage Investment Trust so the amount available was £14 million ($27.8 million).
She then tried to get a $16,400 application fee for the loan sent to an address linked to herself.
Ms Gould said she and Mr Harris were absolutely delighted with the guilty judgment. They could finally begin to rebuild their lives.